The most profitable APP in the world! The Big Winners of 2021 in Apps. TikTok brings huge sales through live streaming, and consumers have spent more than $3.7 billion US dollars!
TikTok | $840M in revenue in Q1 2022
According to app analytics firm Data·ai, consumers around the world spent more than $840 million on TikTok in the first quarter of 2022, which increased by 40% compared with the fourth quarter of 2021. Among them, the United States is one of the main drivers of growth, with consumer spending increasing by 125% sequentially in the first quarter of 2022.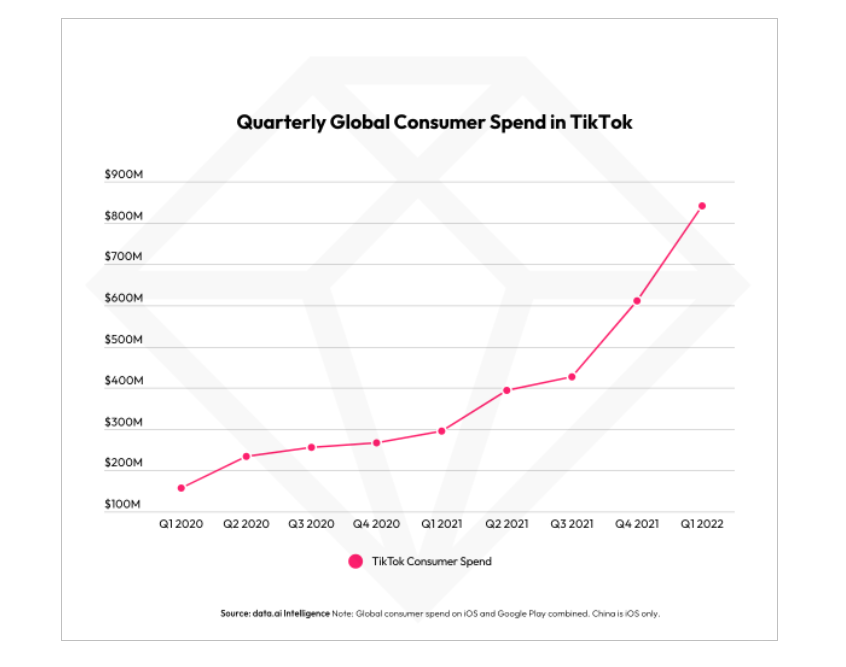 The latest data shows that as of March 31, 2022, TikTok's revenue has reached an important milestone, with global consumers spending more than $3.7 billion on TikTok.
In Q1 2022 consumer spending calculations, TikTok ranked first across all apps and games, becoming the first app to beat gaming in consumer spending in a given quarter, following fourth place in 2021 After the quarter, it ranked first again.
TikTok | Nearly 1.6 billion monthly active users worldwide
According to Sensor Tower's latest app ranking data, TikTok was again the most downloaded app in the first quarter of 2022, beating out multiple Meta-owned apps including Facebook and Instagram.
In addition, CapCut, the editing software owned by TikTok parent company ByteDance, also made the list of the most downloaded apps.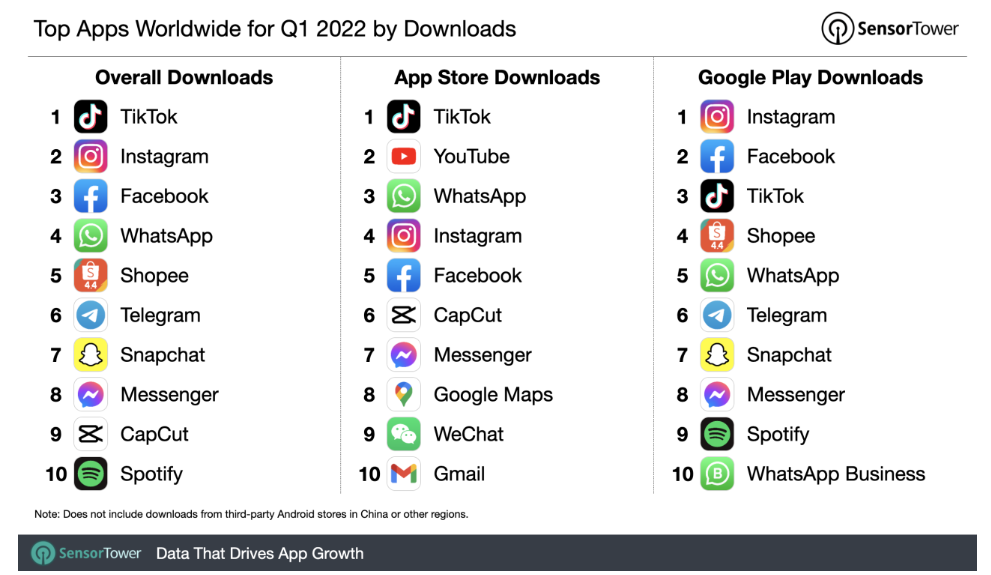 TikTok has the most downloads on the combined download market (App Store and Google Play) and on Apple platforms, while apps under the Meta umbrella remain at the top of the Google Play charts.
Facebook is the most downloaded app on Google Play in 2021, overtaken by Instagram in Q1 2022 with 125.8 million installs. In the App Store and Google Play, TikTok has more than 186 million installs worldwide.
Data·ai had predicted that TikTok would surpass the milestone of 1.5 billion monthly active users in 2022, and only one quarter later in 2022, TikTok broke this prediction.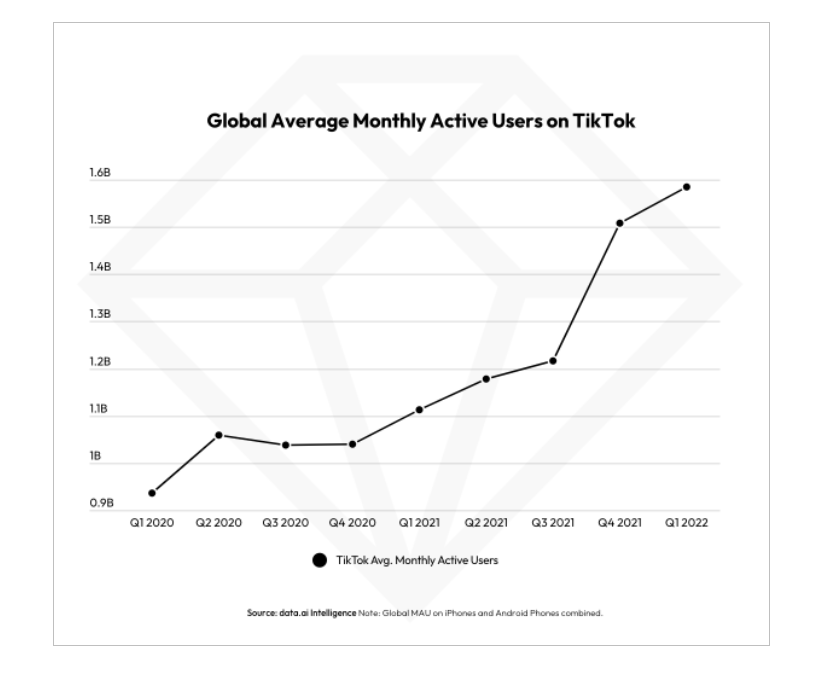 Not only does TikTok have a growing user base, but the app also fosters deep engagement.
Global users outside of China will spend an average of 19.6 hours per month on the app in 2021, and while this is on par with Facebook (the world's #1 social app by time in 2021), TikTok's growth trajectory is unparalleled, and its It has grown 4.7 times in just 4 years.
In 2018, each user spent an average of just 4.2 hours per month.
TikTok | Ads will be bigger than Twitter and Snapchat combined
According to the above information, if you choose the right product, Your TikTok steaming will bring you huge benefits.
According to the British "Guardian" report, Douyin's international version of TikTok is expected to surpass the combined advertising scale of Twitter and Snapchat this year, and it is close to the popular YouTube platform.
TikTok's growth momentum is very strong, and it is equally popular among teens and young adults, which is also worrying about Facebook, which focuses on teens and young people.
At the same time, according to estimates, TikTok will reach a scale of $23.6 billion in advertising revenue as soon as 2024, and this scale will be equal to YouTube.
Youtube was launched by Google 12 years ago and has been a leader in the international Internet video industry, and now TikTok will catch up or even surpass it in half the time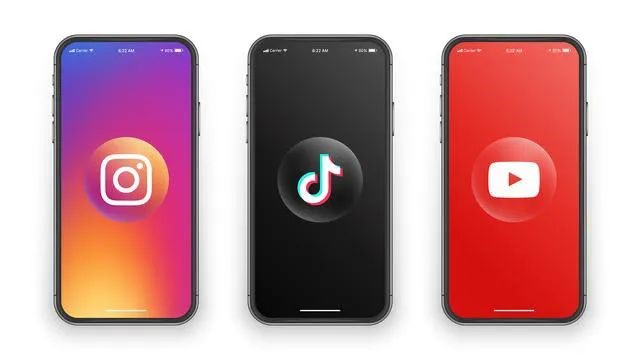 Here I recommend several smartwatches that are very suitable for sale on TikTok via steaming.