Now, we will reveal what these professional buyers are looking for.
►Buyers query the top 5 quality of life products:
edible oil
►Global distribution of active buyers in the quality life industry
►Three high-growth market trends
The repeated global epidemics have led to a continuous increase in the purchase of household products, especially furniture products, office furniture, and household furniture.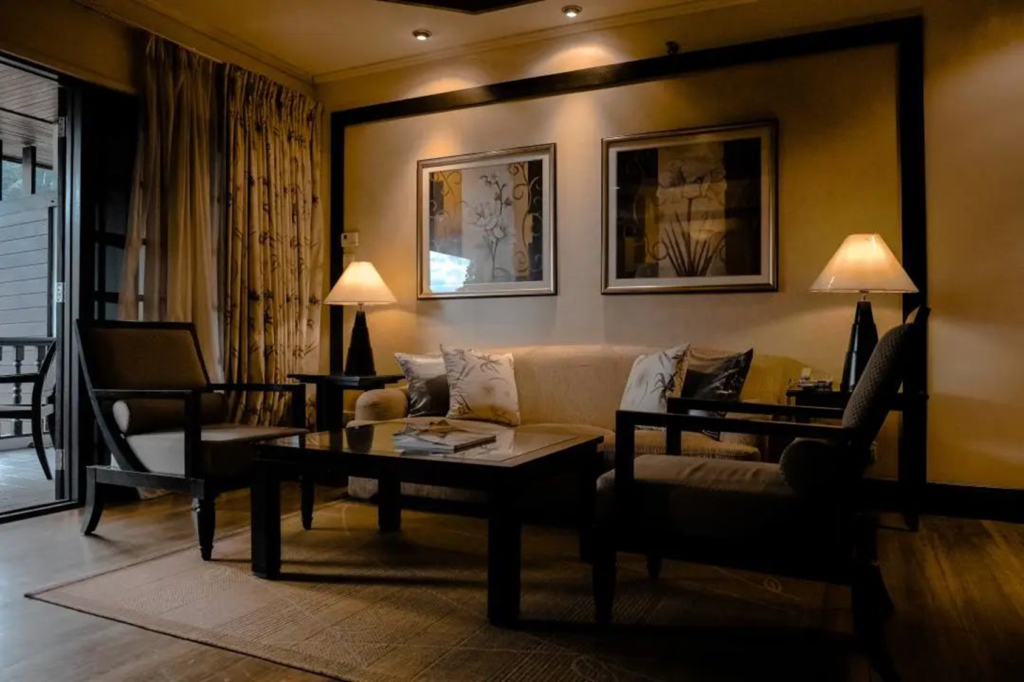 Foreign trade is an important factor driving growth
In 2021, the furniture and household appliances market size in North America was 85.3 billion US dollars, and by 2025, its market size will reach 98.3 billion US dollars on the basis of an increase of 15%, and the annual growth rate is in line with the global market trend.
Online channels have become a new engine for the development of the furniture market
Thanks to the development of the logistics industry and the reduction of furniture transportation costs, ordering furniture online has brought more choices and greater convenience to consumers. Data shows that online sales of household goods are expected to increase to $61 billion by 2025. It is estimated that by 2027, the global furniture market will reach 650.7 billion US dollars, an increase of 140.9 billion US dollars compared with 2020, an increase of 27.64%. Online channels have become a new engine for the development of the global furniture market. In the future, with the continuous expansion of e-commerce channels and the development of supporting industries such as logistics and electronic payment, the proportion of online furniture market is expected to continue to expand.
Global furniture demand will continue to grow, and industry concentration will increase
In some developed countries and regions, where the degree of urbanization is high and the residents' spending power is strong, consumers usually have higher requirements for comfortable living conditions. In emerging market countries, the process of urbanization continues to advance, and the increase in the size of the urban population has led to the expansion of housing demand and the increase in demand for furniture; at the same time, the rapid economic development of emerging market countries has increased the income of residents, increased the demand for improving living conditions, and increased the demand for furniture. will continue to grow. In the long run, the global furniture industry will be further integrated, forming a pattern of accelerating brand concentration and increasing the scale advantage of leading companies, and the overall development quality of the industry will be further improved.
Changes in consumer demand, increased brand and experience requirements
With the continuous development of the global economy and the continuous improvement of residents' income and living standards, consumers are no longer satisfied with the basic functions of furniture products, and pay more attention to the brand and user experience of the products. In order to meet the needs of consumers, furniture manufacturers have continued to increase their investment in product design and brand building, constantly improving the aesthetics and user experience of products, and increasing brand awareness in consumers' minds. At the same time, the younger generation of consumer groups has gradually become the mainstream, and the new consumption forces they represent are coming to the furniture market. With the iteration of consumers, changes in consumption pain points, diversification of information channels, and fragmentation of time, new patterns of consumption have gradually formed, which will further promote the development of furniture branding. In the future, furniture companies need to pay more attention to brand building and product design, and to meet the new needs of consumers for furniture products. The furniture industry will develop in the direction of new retail, new marketing and new services.
Online channels will become a new growth point
Benefiting from the increasing popularity of the Internet and payment technology, e-commerce has flourished, and a large number of consumers have begun to develop the habit of online shopping. Due to the convenience of using pictures, videos and other media to display products on online shopping platforms, and the convenience of online payment to quickly complete transactions, transaction efficiency has been greatly improved. It is estimated that the revenue of the US furniture e-commerce channel will reach US$61.212 billion in 2025, while the revenue of the European furniture e-commerce channel will also reach US$51.964 billion in 2025; new growth point.
The second one is pet consumer market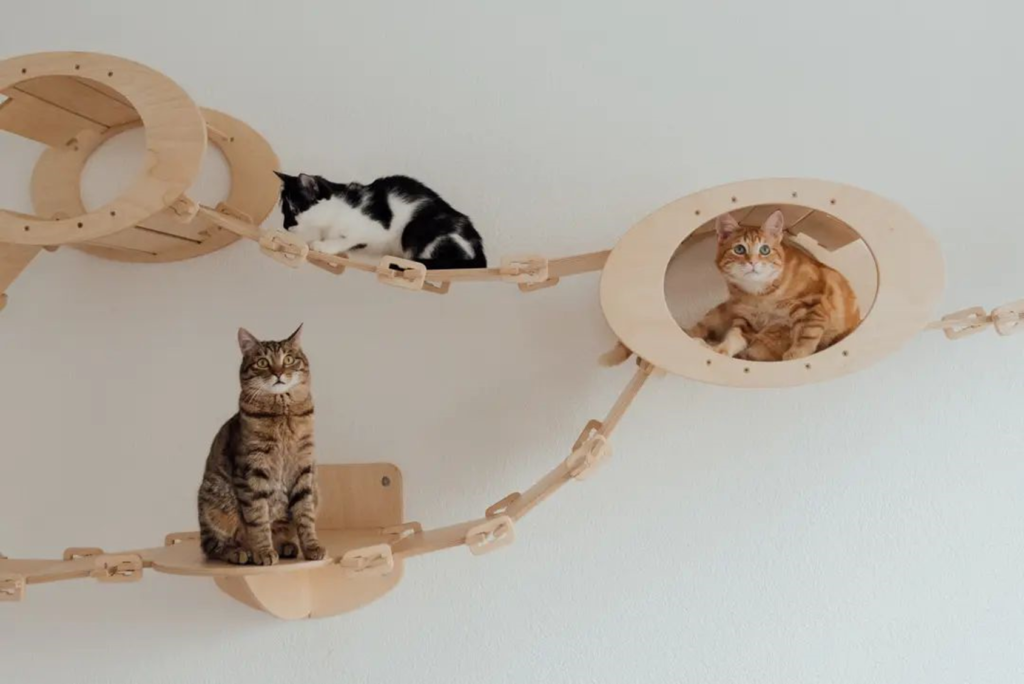 Globally, the pet consumption market has grown from $216 billion in 2020 to $232 billion in 2021. A compound annual growth rate (CAGR) of 6.1% is expected to soar this figure to $350 billion in 2027. While North America and Western Europe have matured, they still offer the possibility for consumers to increase their spending relative to global growth.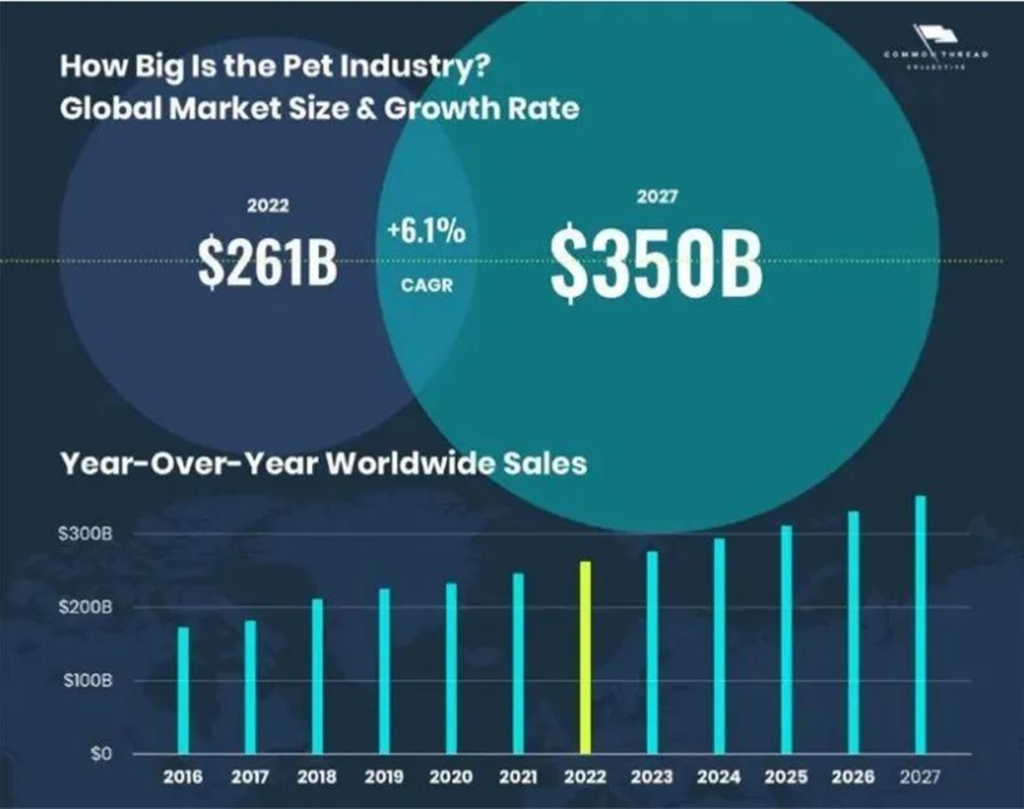 1. The prosperity of the e-commerce pet consumption market
Although sales of pet consumption in offline retail stores have grown slowly, the e-commerce pet consumption market has almost quadrupled since 2013. As pet ownership rates continue to rise, the target market for the entire industry will expand, creating new penetration points. The pet consumer market has a lot of room for development in the e-commerce field. From the data point of view, customers' preference for purchasing pet products through e-commerce channels is expected to increase by 9.4%.
Pet food and pet supplies are the second and third largest e-commerce FMCG categories in the entire pet consumption industry, so in the fields of natural food, animal care and supply, the probability of a hit will be high.
2. The main groups of pet consumption
When it comes to pet consumption, millennials have strong purchasing power compared to customers in other eras. 90.4% of millennials are active social media users, so suppliers offering products through e-commerce channels need to improve service through dual-channel retailing, faster fulfillment, improved cost control, and home delivery.
3. The industry can be divided into three vertical areas
(1) Pet food market
Globally, pet food is valued at $91.1 billion, representing the largest niche in the pet consumer market.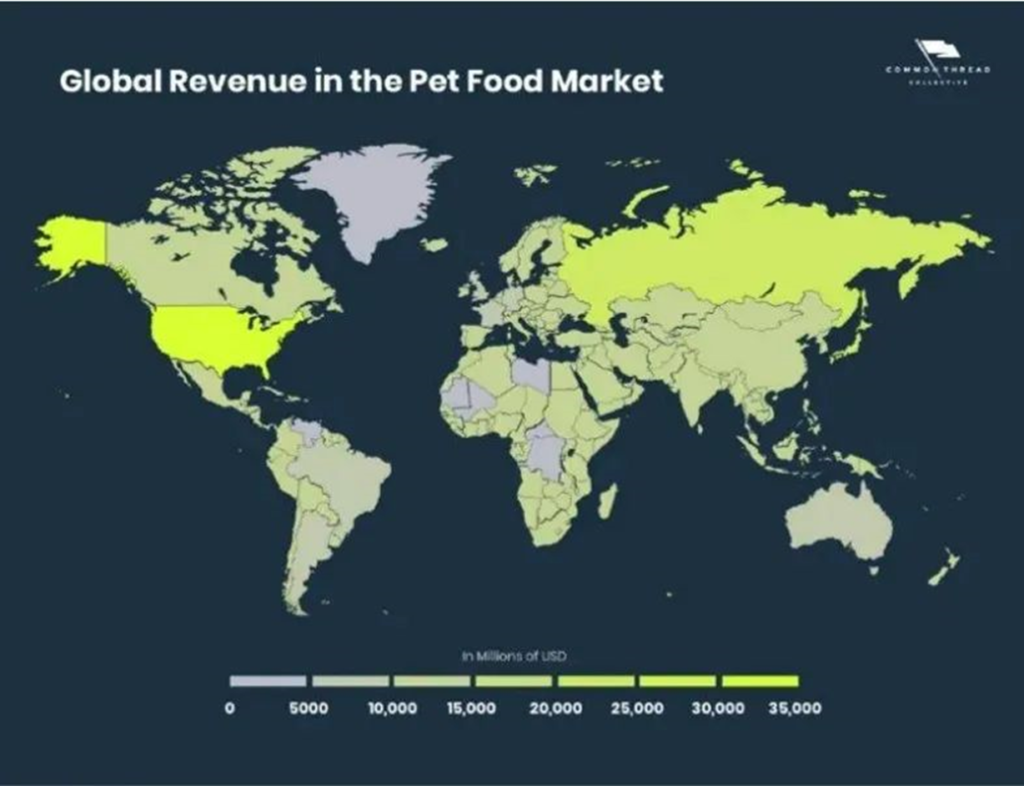 (2) Pet care and service market
The pet services market includes grooming, lodging, training and care. As per capita income continues to increase, the number of pet adoptions continues to increase, which will continue to drive the development of the pet care and service market.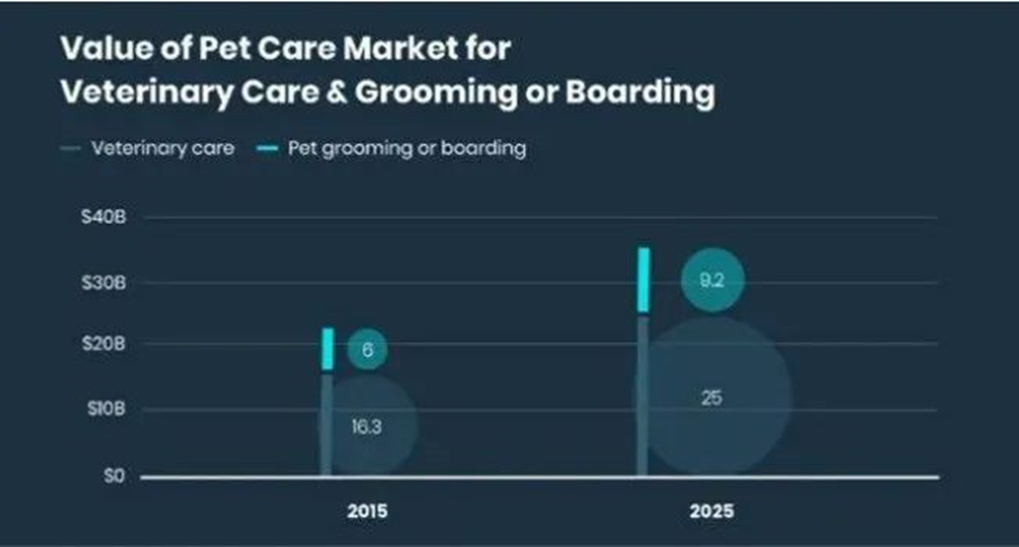 (3) Pet Products Market
Since food and pet care occupy the top two positions in terms of industry sales, the pet supplies market has more room for development and has a broader prospect. Although the current growth is slow, the market includes clothing, food bowls, collars and Niche products such as carriers.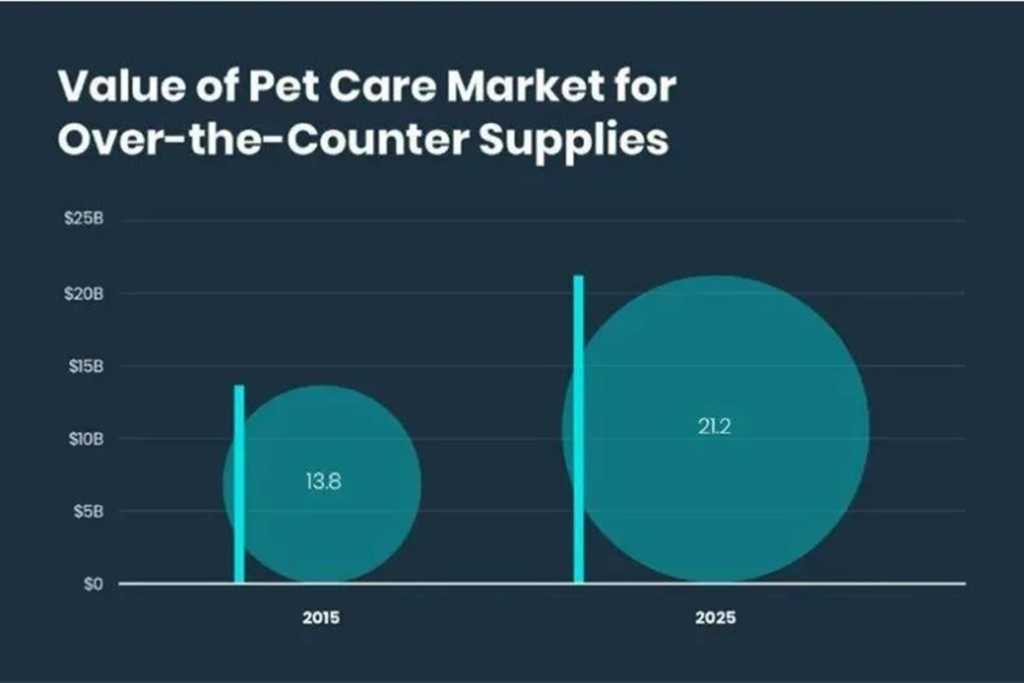 The third one is personal care market

When consumers reflect on 2021 and imagine what will happen in 2022, 68% said they hoped they could be better, while 55% said they hoped to be kind to themselves and make up for the time lost due to the epidemic. There is an increasing focus on personal care, and data also shows that the revenue of personal care products in January 2022 has increased compared to January 2021. As more than half of consumers prepare to focus on personal health in 2022, expect increased purchases of such products as personal care subscription boxes, at-home skin devices, scientific "wellness", sports fitness equipment, and more.
1. Sports and fitness product trends
Since the pandemic, consumers have found ways to keep themselves active and learned to build routines, which has led to a growing trend of people exercising at home and building their own home gym. Even though gyms have reopened now, many consumers are still buying fitness equipment on Amazon. The fitness equipment category saw a 14% increase in revenue compared to January 2021.
2. Product trends of phototherapy equipment
It is worth noting that among personal care products, phototherapy equipment, as a niche sub-category, although the annual market size in 2021 is only 250 million US dollars, its compound annual growth rate is expected to reach 19.9%, with a very large This also shows that people's understanding and acceptance of home skin care technology products are rapidly increasing.
3. Health product trends
One product that has a lot of room for growth is CBD gummies, with a market size of $2.1 billion in 2021, and a compound annual growth rate of 30.7%, which is expected to grow to a huge market of $13.9 billion in 2028. Another increasingly popular supplement is red algae, which saw a 78% increase in unit sales compared to last January. Red algae may sound strange, but consumers looking to boost their immune system have their finger on the pulse of health trends, and red algae is being touted for its health benefits.
In addition to the above categories, collagen products are very beneficial for joints, skin, hair and bones and are therefore very popular with health enthusiasts, giving them a place in this industry. Collagen supplements also saw an increase in revenue (39%) compared to January 2021, with category-leading brands achieving significant revenue growth. For example, Ancestral Supplements offered a 70% increase in the benefits of bone marrow collagen supplements, while the benefits of collagen products from Garden of Life and Purely Inspired doubled.