The global smart home market is very broad. According to statista data, the smart home market revenue is expected to reach 115.7 billion US dollars in 2022. The projected annual growth rate of revenue (CAGR2022-2026) is 13.97%, and the market size is expected to reach USD 195.2 billion by 2026.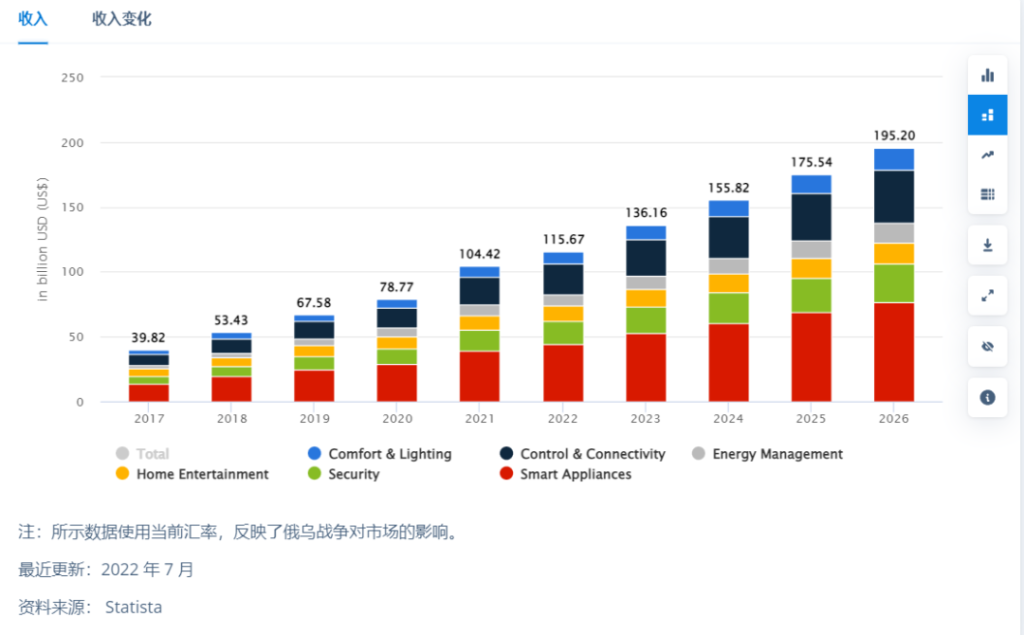 In the smart home market, the number of active household users is expected to reach 573.7 million by 2026. Household penetration is 14.2% by 2022 and is expected to reach 25.0% by 2026. Currently, the average revenue per installed smart home is expected to be $375.80.
Among them, the penetration rates of comfort and lighting, control and connection, energy management, home entertainment, security, and smart home sectors are all on the rise.