Introduction
The world of e-commerce is a dynamic and ever-evolving realm, and one platform that epitomizes this constant transformation is Amazon. As social commerce models rise to prominence and the retail landscape shifts, so do the top-performing products on Amazon. In this blog post, we'll dive into a data-driven analysis of the best-selling items on Amazon's US site, covering trends sourced from traditional media, social media, and insights provided by Jungle Scout's Cobalt, Keyword Scout, and Extension tools. The product revenue data presented in this article is extracted from June 27, 2023, and July 27, 2023.
1. Coloring Sets – Unleashing Creativity for Young Minds
Coloring Sets have witnessed a staggering 4513% surge in revenue, accompanied by a substantial 300% increase in the search volume for "color pencil set." These creative sets of colorful pencils have become a go-to choice for parents and educators alike, sparking imagination and artistic expression in children.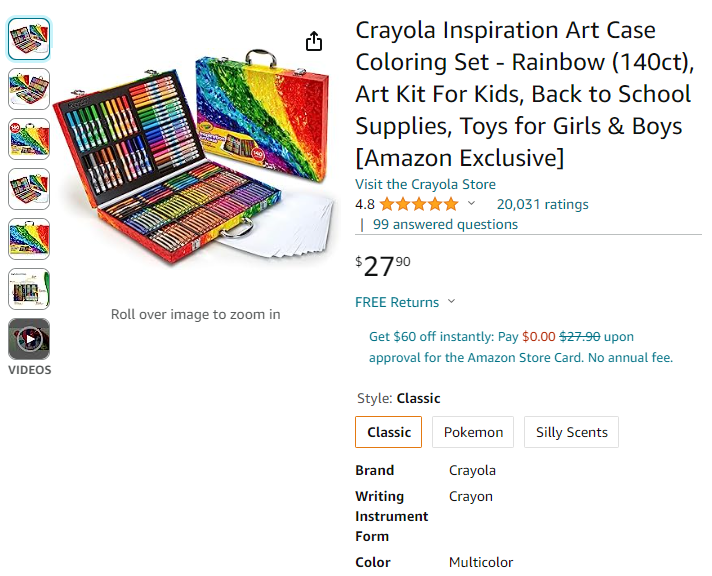 2. Inflatable Hot Tubs – Luxurious Relaxation at Your Fingertips
Inflatable Hot Tubs have emerged as an oasis of relaxation, boasting a revenue growth of 4091% and a 225% increase in searches for "outdoor inflatable hot tub." Their ease of installation and soothing bubble-jet features make them a sought-after addition to any outdoor space.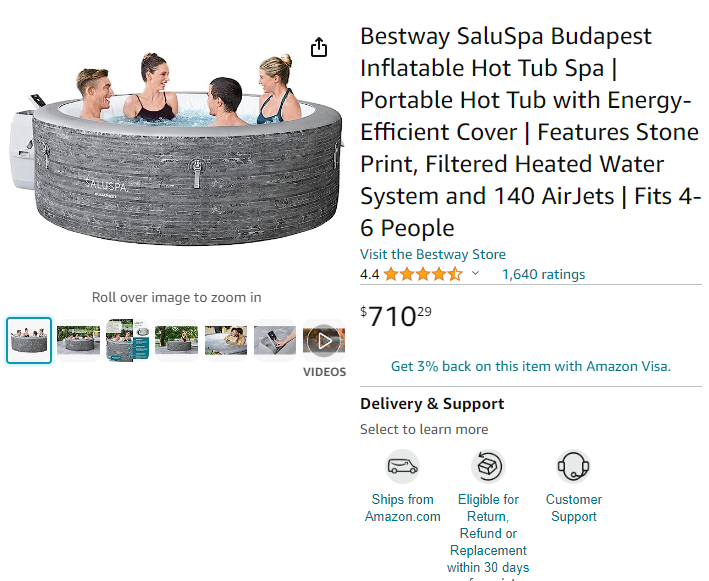 3. Megan Rapinoe Merch – Celebrating Sporting Legends in Style
A captivating array of Megan Rapinoe Merchandise has been introduced to commemorate the Women's World Cup. Inspired by eminent athletes like Megan Rapinoe, this collection has experienced a remarkable revenue surge of 1428%, accompanied by a 319% rise in searches for "uswnt jersey."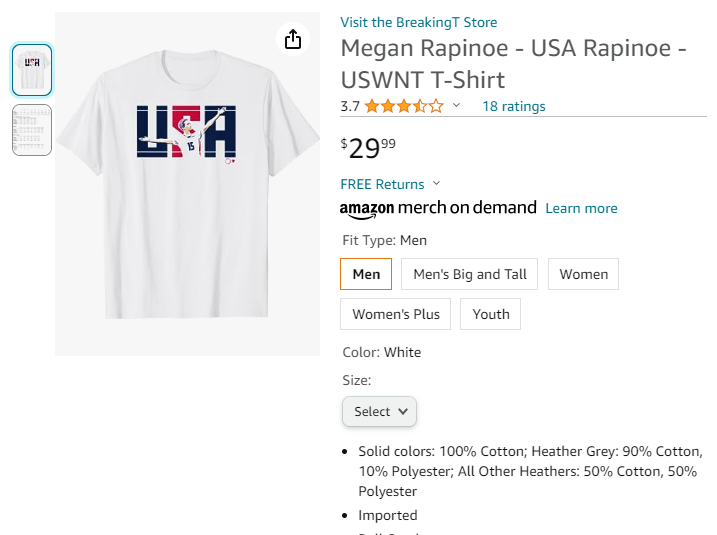 4. Citronella Candles – Embrace Serenity with Natural Protection
Citronella Candles, crafted from natural citronella oil, have become a staple for creating a serene insect-free ambiance in backyards, gardens, and camping sites. These candles have witnessed a revenue growth of 1321% and a 226% increase in searches for "citronella burner."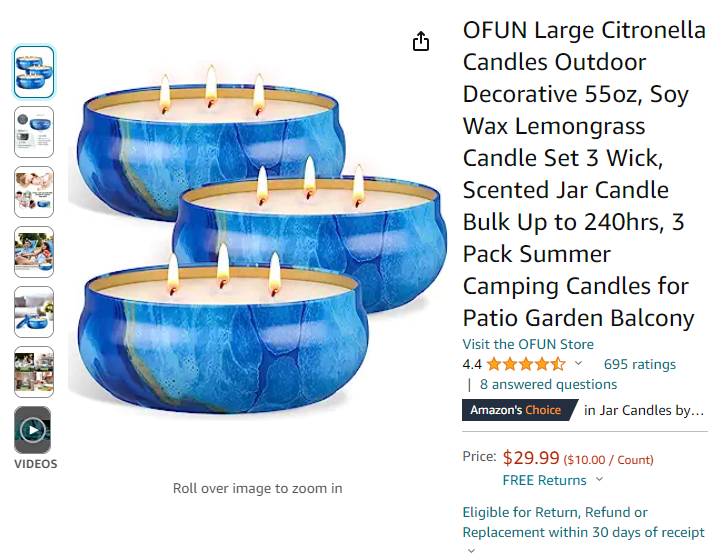 5. Waterproof Phone Pouch – Adventure with Confidence
The Waterproof Phone Pouch provides comprehensive touchscreen functionality and full protection against water, dust, and dirt. Its revenue has soared by 1183%, while searches for "water proof phone pouches" have surged by 227%.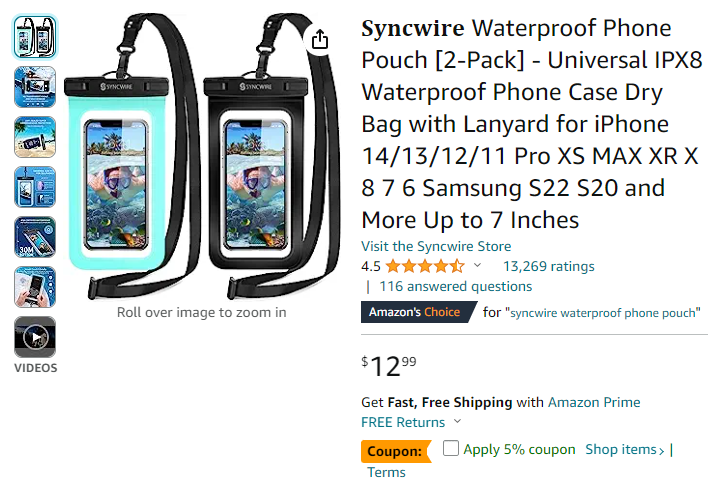 6. Chunky Gold Hoops – Affordable Elegance for the Fashion-forward
Chunky Gold Hoops have become a pocket-friendly alternative to stylish Bottega hoop earrings, offering the same finesse and flair to elevate any outfit. With a revenue surge of 1067% and a 113% increase in searches for "drop hoop earrings for women," these hoops symbolize individuality and luxury.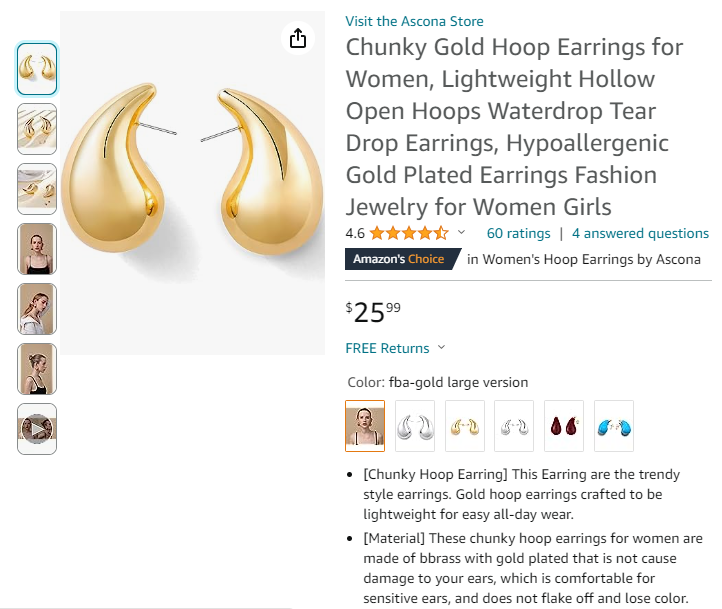 7. Stackable Shoe Boxes – Organize in Style
The must-have storage solution for shoes, Stackable Shoe Boxes, has witnessed a revenue increase of 995%. With searches for "stackable shoe organizer" rising by 257%, these transparent shoe boxes keep footwear neatly arranged and easily accessible.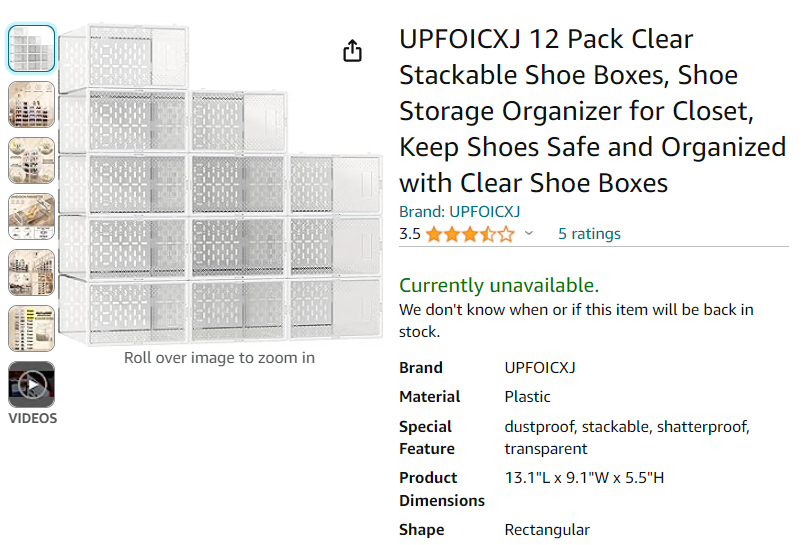 8. Lunch Bag – Keep Your Meals Fresh and Flavorful
Lunch Bag sets, designed to keep meals fresh and delightful, serve as perfect companions for school, work, picnics, or any adventure. With a revenue surge of 944%, searches for "lunchboxes for teens" have risen by 658%.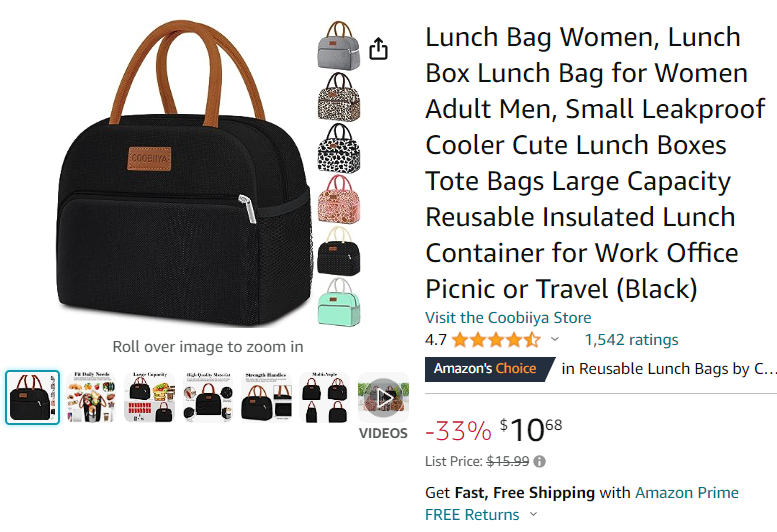 9. Cooling Condiment Set – Chill Your Sauces in Style
This essential summer accessory has an ice compartment, allowing people to keep their favorite sauces, condiments, and toppings fresh during backyard barbecues, picnics, and outdoor gatherings. With revenue growth of 563%, searches for "serving tray with ice compartment" have increased by 165%.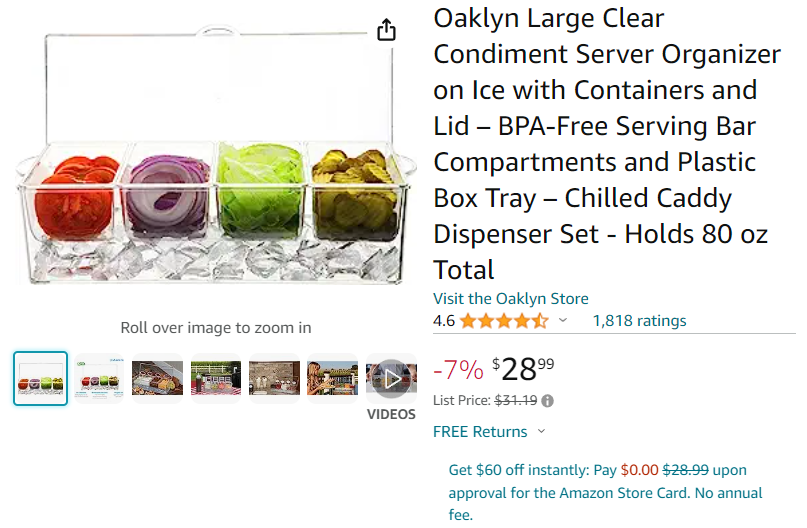 10. Barbie Merch – Embrace the Barbie Spirit
Slip into the exciting fashion world with Barbie Merch T-shirts inspired by the heavily promoted new Barbie movie. With a stylish and comfortable design, these T-shirts allow people to unleash their inner Barbie doll (or Ken). Barbie Merch has experienced a revenue surge of 555%, accompanied by a 785% rise in searches for "barbie merch."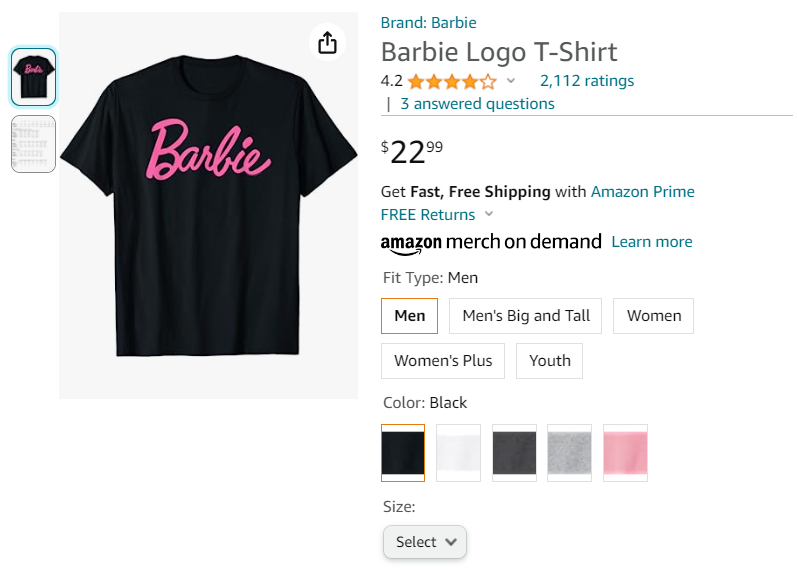 11. Handheld Fans – A Breeze of Refreshment
Lightweight and portable, Handheld Fans offer the perfect accessory for beating the summer heat. These fans, designed with comfortable grips and ventilation, provide ample comfort and control on any terrain. Their revenue has surged by 526%, while searches for "handheld fans fingerless" have risen by 251%.
12. Golf Organizer – Tee Off with Organization
The sturdy design of Golf Organizers neatly stores all your golf clubs, balls, and accessories, keeping your sporting space tidy and equipment within reach. With revenue growth of 514%, searches for "golf equipment organizer" have risen by 371%.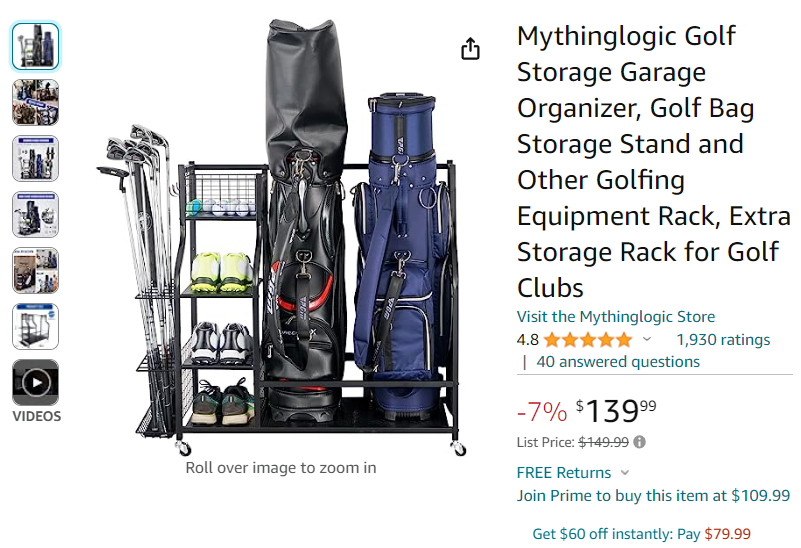 13. Grill Caddies – Master the Art of Grilling
This versatile, portable Grill Caddy empowers outdoor enthusiasts to grill like pros anytime, anywhere. Its all-in-one solution keeps grilling essentials neatly organized, from utensils to seasonings, plates, and beverages. Grill Caddies have experienced a revenue increase of 422%, while searches for "grill accessory storage" have risen by 205%.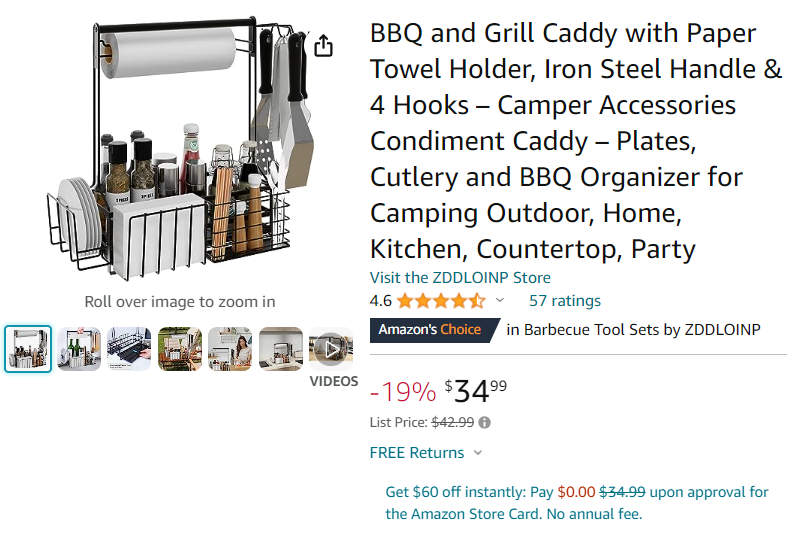 14. Cycling Gloves – Elevate Your Cycling Experience
These high-quality Cycling Gloves enhance the biking experience, with handlebar grips and breathable materials providing comfort and control on any terrain. Their revenue has grown by 408%, and searches for "cycling gloves fingerless" have increased by 113%.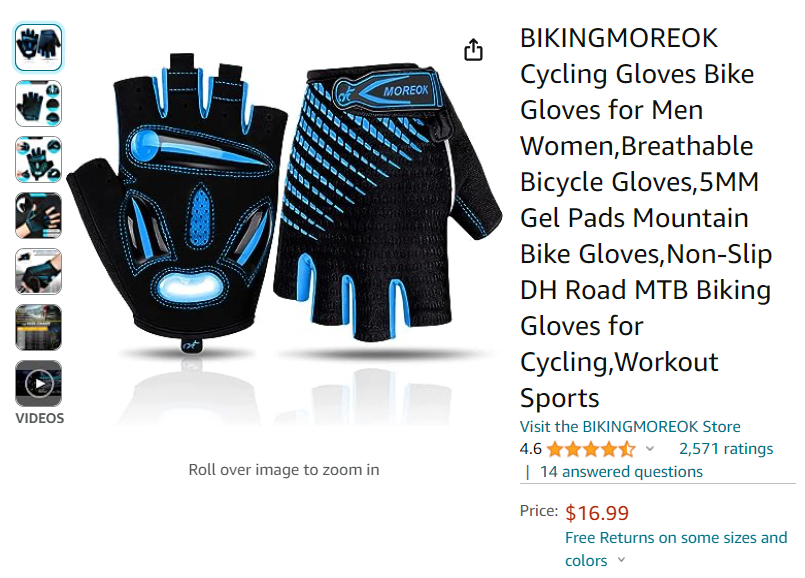 15. Notebook – Inspiring Creativity and Organization
Composition Notebooks are gearing up for a successful back-to-school season, boasting durable covers and smooth ruled pages, perfect for note-taking, completing assignments, or expressing creativity through writing and drawing. Their revenue has surged by 383%, while searches for "composition notebook" have risen by 197%.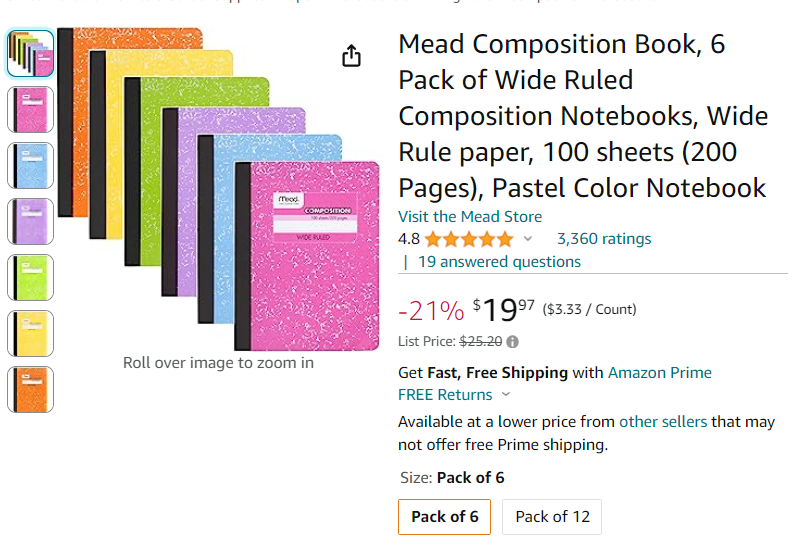 Conclusion
As consumer preferences evolve and seasonal trends come into play, the best-selling products on Amazon are in a constant state of flux. From kid-friendly coloring sets to chic Barbie merch and cooling condiment sets, these data-backed insights offer a glimpse into the dynamic e-commerce landscape. As you shop for your favorite products, remember that what's trending today might change tomorrow. Embrace the ever-changing nature of the e-commerce world, and remember to follow data-driven trends for a successful shopping experience. Happy shopping!