Description
     Product Specification:

Bluetooth Chip: AIROHA/CSR 8645 / JL.
Working Distance: ≤10m
Speaker: 10mm*2,16ohm.
Microphone: -42dB±3 dB, Omnidirectional,100Hz~8KHz.
Colors: Black, Blue, Red.
Charging port: Micro USB.
Music Time: over 15hrs
Standby Time: over 300hrs
Charging Time: less than 2hrs.
Material: Aolly+silicone+ABS+TPE
Battery Capacity: 185mah.
Product size:153*122*12mm
Product NET weight: 45g.
Package includes:
1 x Bluetooth Headset
1 x USB Charging Cable
3 x Ear Tips (S/M/L)
1 x User Manual
1 x After sale Card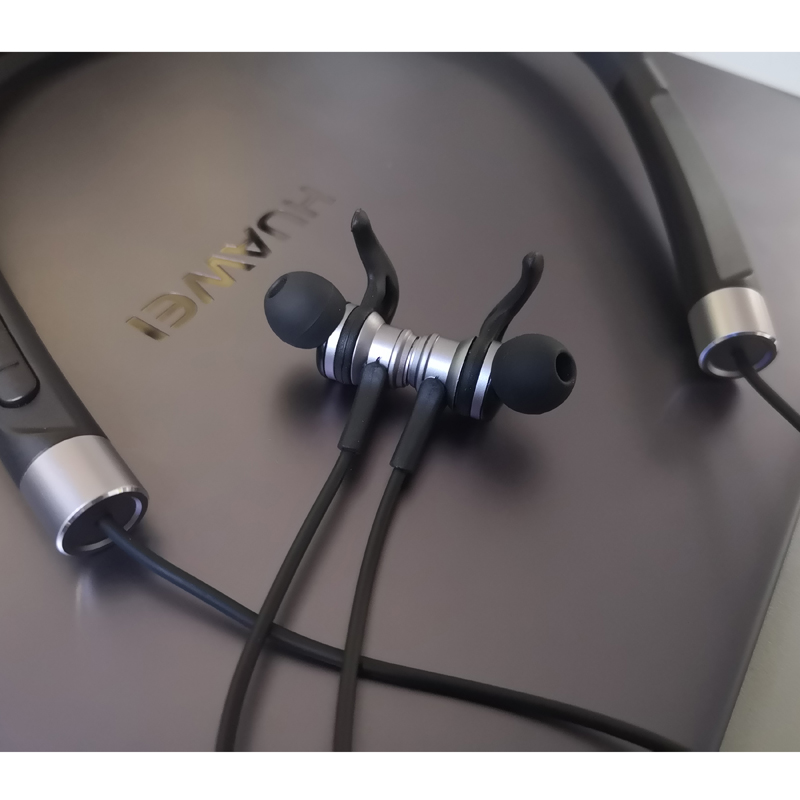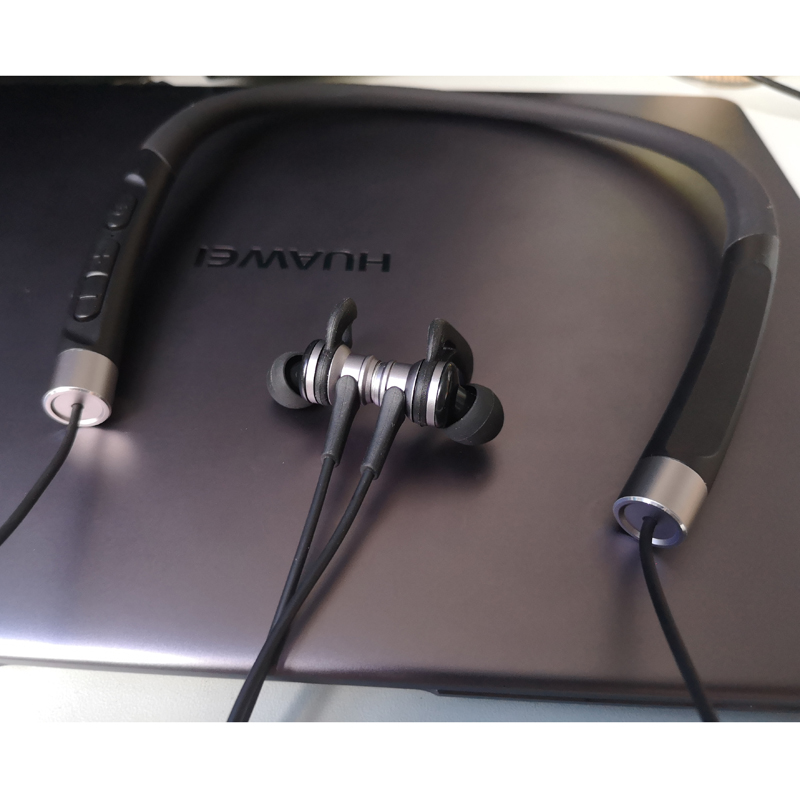 Introduction: Welcome to the world of seamless music and active lifestyle with our Wholesale Neckband Wireless Earphones. Designed for music enthusiasts and fitness enthusiasts alike, these magnetic sports earphones offer an immersive audio experience while freeing you from the hassle of tangled wires. With a comfortable neckband design and built-in microphone, these earphones are the perfect companion for workouts, commuting, and everyday use. Let's delve into the features and benefits of these remarkable earphones that combine performance and convenience.
1. What are Wholesale Neckband Wireless Earphones with Magnetic Sport Earphones? Our Wholesale Neckband Wireless Earphones are premium-quality earphones that provide the ultimate wireless music experience. These earphones come with a magnetic design, ensuring easy storage and a secure fit around your neck when not in use. They are engineered to deliver high-fidelity sound and boast an ergonomic design for a comfortable and secure fit during physical activity.
2. Key Features: a. Wireless Connectivity: Enjoy the freedom of wireless music with Bluetooth connectivity. These earphones eliminate the need for tangled wires, allowing you to move effortlessly while staying connected to your device.
b. Magnetic Earbuds: The magnetic earbuds securely attach when not in use, preventing tangling and making storage easy and convenient.
c. Sweat and Water-Resistant: Designed for active lifestyles, these earphones are sweat and water-resistant, providing reliability and durability during workouts and outdoor activities.
d. Built-in Microphone: Take calls on the go without removing your earphones. The built-in microphone enables hands-free calling, allowing you to stay connected easily.
e. Long Battery Life: The earphones come with a long-lasting battery that offers hours of continuous playback, making them suitable for extended use throughout the day.
f. Comfortable Neckband: The flexible, lightweight neckband design ensures a secure fit and comfortable wearability, even during intense physical activities.
3. How to Use Wholesale Neckband Wireless Earphones with Magnetic Sport Earphones? Using these earphones is simple and user-friendly. First, pair the earphones with your Bluetooth-enabled device. Once paired, wear the neckband comfortably around your neck, and insert the earbuds into your ears. The magnetic design keeps the earbuds in place when not in use, making them easily accessible whenever you want to enjoy music or take calls.
4. Who are Wholesale Neckband Wireless Earphones with Magnetic Sport Earphones for? These earphones are perfect for:
Fitness enthusiasts who want to enjoy music during workouts without worrying about tangled wires.
Commuters and travelers seek a convenient wireless audio solution for their daily journeys.
Anyone who values high-quality sound, comfort, and functionality in their earphones.
Conclusion: Upgrade your music experience and embrace the convenience of wireless audio with our Wholesale Neckband Wireless Earphones with Magnetic Sport Earphones. Designed to cater to your active lifestyle, these earphones offer impressive sound quality, a comfortable fit, and the freedom of wireless connectivity. Whether working out at the gym, commuting to work, or simply relaxing at home, these earphones are the perfect choice. Enhance your music journey and enjoy the benefits of a tangle-free and hands-free audio experience with our Wholesale Neckband Wireless Earphones.