Description
Square Cube Video Conference Lighting Kit, MacBook Video Conference Lighting for Remote Working, Laptop Light for Video Conferencing, Zoom Calls, Self Broadcasting, Live Streaming  for Canon Nikon  Video Conference Lighting Kit with TPU Suction Cup Fill Light Video Camera Live Broadcast
Specification:
LED Video Light with suction tripod mount computer kits
CRI: CRI95+
Power: 8W
Voltage: 3.7V
Capacity: 3100mAh
Light: 120 LED Beads
Lighting Angle: 120°
Charging type: Type-C
Product Size: 67 x107 x 16MM
Color Temperature: 3200K-6500K(Stepless adjustment)
Battery Working Time: Max Brightness > 2h; Min Brightness >15h
6 kinds of coloured paper to meet the needs of multi-scene light supplement
Packing list including:
1x light
1x Silicon cover
1x Sucker
1x charge wire
1x universal base
6x coloured paper
Feature:
【Stepless Adjustable Brightness】

Control your lighting from 1% – 100% brightness with a wheel switch, which can be adjusted quickly to get the perfect lighting for your setup. Very fast and convenient! (Pay attention that the screw and light interface do not need to be tightened too tightly!)

【120 HIGH CRI95+ LED BEADS】

The led video light adopts 120pcs High-Quality Color Rendering Index 95+ beads(60 white light beads and 60 warm light beads) and the Max Brightness up to 1250Lux, colour temperature from 3200K-6500K, to get your perfect skin tones and match your environment!

【Professional Soft Light Diffuser and Color Filters 】

Real soft silicone cover, When you put it on the led video light, gives you the flexibility to soften your light and get that professional glow. The lights will be very soft and not dazzling; Also, we will provide 6 colour Filters; you can put them on a silicone cover, and the video light will show the colour of the paper, which offers wonderful lighting at an affordable price!

【Upgraded 270° Adjustable Computer Mount Included】

Adjust the angle to get the perfect lighting effect; use the included suction cup computer mount with Laptops, Desktops, or any flat surfac

e!

【Built-in 3100mAh Rechargeable Battery】

It can be full-charge in about 2h and offer a 150-minute operation at 100% brightness, over 15 hours for 10% brightness. For extended broadcasting, you can plug the light into your computer's USB port and run indefinitely off of external power!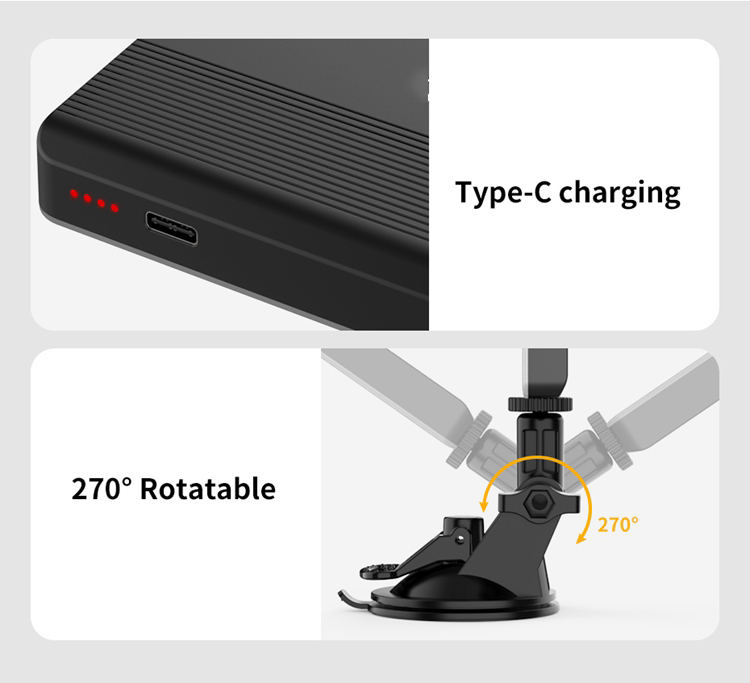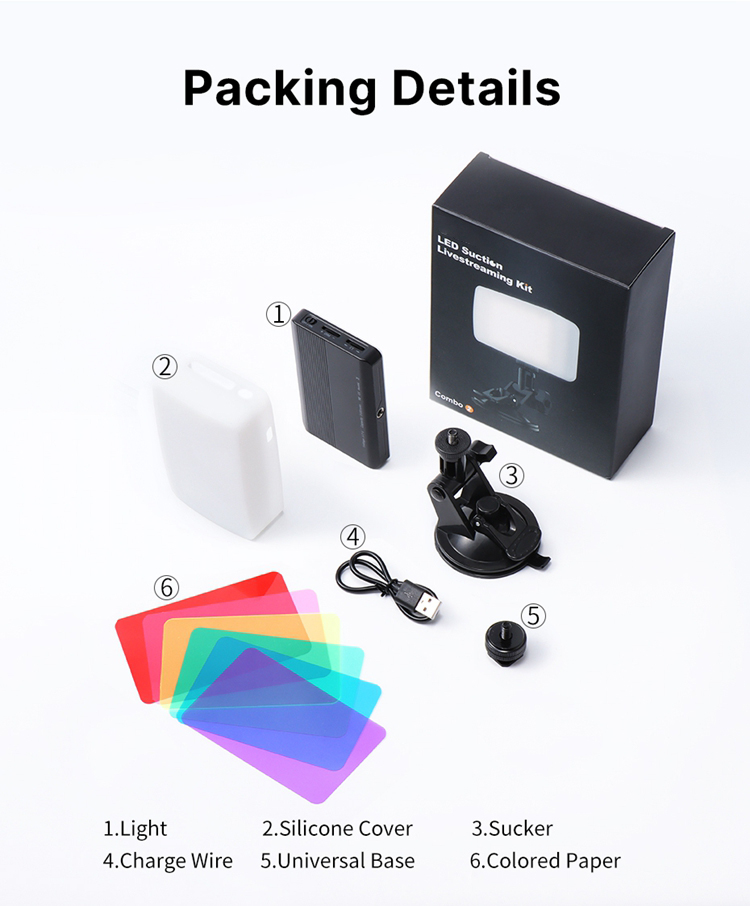 Q1. What is the Square Cube Video Conference Lighting Kit, and how does it enhance my video conferencing experience?
The Square Cube Video Conference Lighting Kit is essential to elevate video conferencing, remote working, and live streaming. This innovative lighting kit provides professional-grade lighting that ensures you look your best on camera. With adjustable brightness and colour temperature settings, you can achieve the perfect lighting conditions that flatter your appearance and enhance your overall virtual presence.
Q2. How does the MacBook Video Conference Lighting improve my remote working setup?
The MacBook Video Conference Lighting is specifically tailored for MacBook users, seamlessly integrating with your laptop to provide soft and even illumination during video calls. Gone are the days of dimly lit faces or harsh shadows in your home office. This lighting kit transforms your remote workspace into a well-lit, professional environment, leaving a lasting impression on colleagues, clients, and collaborators.
Q3. Can I use the Laptop Light for Video Conferencing with other devices besides MacBooks?
Absolutely! While the Laptop Light is optimized for MacBooks, it is universally compatible with various laptops, tablets, and desktop computers. Whether you have a Windows laptop, a Microsoft Surface Pro, or an iPad, you can easily attach and utilize this lighting kit to enhance your video conferencing sessions on any platform.
Q4. How does the Zoom Calls Video Conference Lighting Kit improve the quality of my virtual meetings?
The Zoom Calls Video Conference Lighting Kit is designed to provide an adjustable and flattering glow to your face during Zoom calls and other video conferencing platforms. Eliminating shadows and providing even lighting enhances your visibility and communication during virtual meetings, ensuring that your message is delivered with clarity and professionalism.
Q5. Can the Video Conference Lighting Kit be used for live streaming and content creation?
Absolutely! The Video Conference Lighting Kit is not limited to video conferencing alone. It is a versatile tool that caters to live streaming, self-broadcasting, content creation, and more. Whether recording YouTube videos, hosting webinars, or engaging with your audience on social media, this lighting kit guarantees a captivating and well-lit presentation.
Q6. How does the TPU Suction Cup Fill Light enhance video camera live broadcasts?
The TPU Suction Cup Fill Light is a brilliant addition to your video camera setup for live broadcasts. It ensures that your face remains brightly lit, even in low-light environments, creating a professional broadcast quality. The adjustable suction cup allows for flexible positioning, ensuring the perfect angle for your live streams.
Q7. Is the Video Conference Lighting Kit easy to set up and use?
Absolutely! The Video Conference Lighting Kit is designed with user-friendliness in mind. It features a user-friendly design, intuitive controls, and simple installation. Just clip or attach the lighting kit to your laptop or camera, adjust the brightness and colour settings to your preference, and you're ready to shine.
Illuminate your virtual presence with the Square Cube Video Conference Lighting Kit. Enhance your video conferencing, remote working, and live streaming experiences with professional-grade lighting that showcases your best self. Elevate your online presence and impact with this essential video conference accessory.