Description
New Auto Focus Web Camera HD 1080P Webcam Camera With Microphone For Computer PC Laptop USB Computer Camera With Privacy Cover PC Digital Camera for Student Study Video Live Streaming Calling Working Meeting Online; Webcam For Work From Home, Live Broadcast    Full HD 1080P Webcam USB Computer Camera PC Digital Camera for Student Study Video Calling Working Meeting Online
Product Description
| | |
| --- | --- |
| Product Name | Auto Focus Web Camera With Microphone 1080p USB Webcam with Widescreen Video Calling and Recording new PC Desktop & Laptop Webcam |
| Material | ABS Plastic |
| Colour | Black |
| Connectivity | Wired |
| Interface Type | USB 2.0 |
| Suitable for | For Computer PC, Laptop |
| Max. Resolution | 1920*1080 |
| Frame Rate | 30 FPS |
| Pixel | 2 Million Pixels |
| MOQ | 10pcs |
| Lead time | 3-5 days after payment, According to your quantity |
| Payment | Trade Assurance T/T, Western Union, Money Gram Payment |
| Shipment | DHL, UPS, EMS, FEDEX, TNT |
Specifications
Designed for laptops and desktops Android TV.
Compatible with USB 2.0.
Automatic white balance, automatic colour correction.
Support Windows 2000 / XP / win7 / win8 / win10 / Vista 32bit, Android TV.
Support a variety of video conferencing software, Netmeeting and MSN, Yahoo and Skype and other great projects; enjoy the big-screen visual experience.
Item Color: Black.
DSP chip: no driver
Image sensor: CMOS
Lens: five-layer glass lens
High-definition: 2 million pixels
The maximum dynamic resolution: 1920 * 1080
Frame rate: 30 fps
Package Included:

1X Product,
1X Manual
Product Features 
1. Built-in microphone, your voice can be heard clearly in 10 meters.
2. Great quality and exquisite appearance.
3. The head can be rotated freely up and down 45 degrees, and the angle can be easily adjusted
4. Specialized optical lens, high precision.
5. Designed for both laptop and desktop.
6. Auto white balance, auto colour correction.
7. Manual adjustable focal length.
8.Supports Windows 2000 / XP / window7 / win8 / window10 / Vista 32-bit etc.
9. Support CC2000, web conferencing, ICQ, MSN, Yahoo Messenger and Skype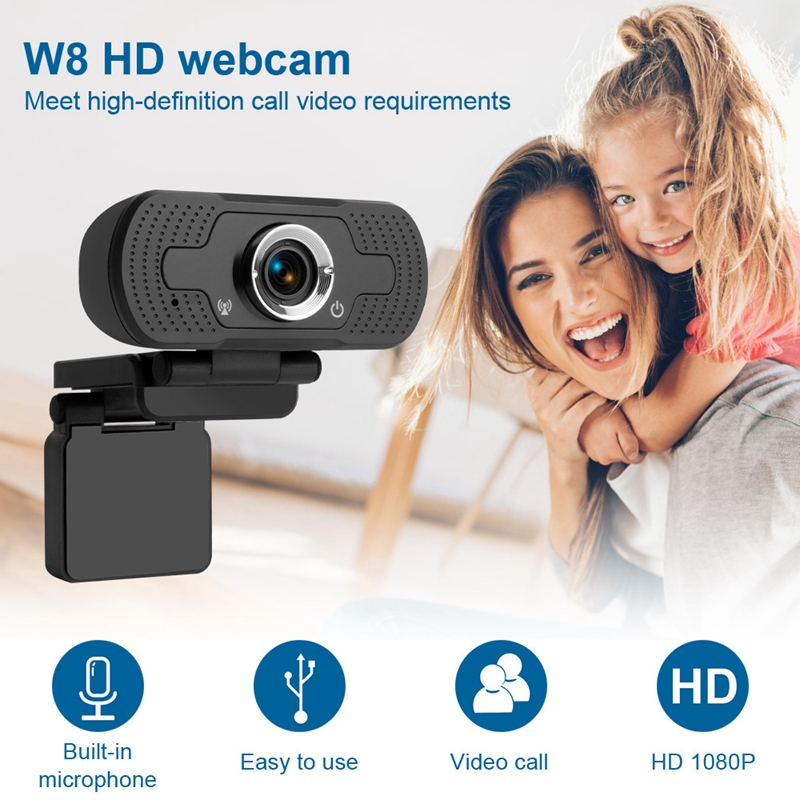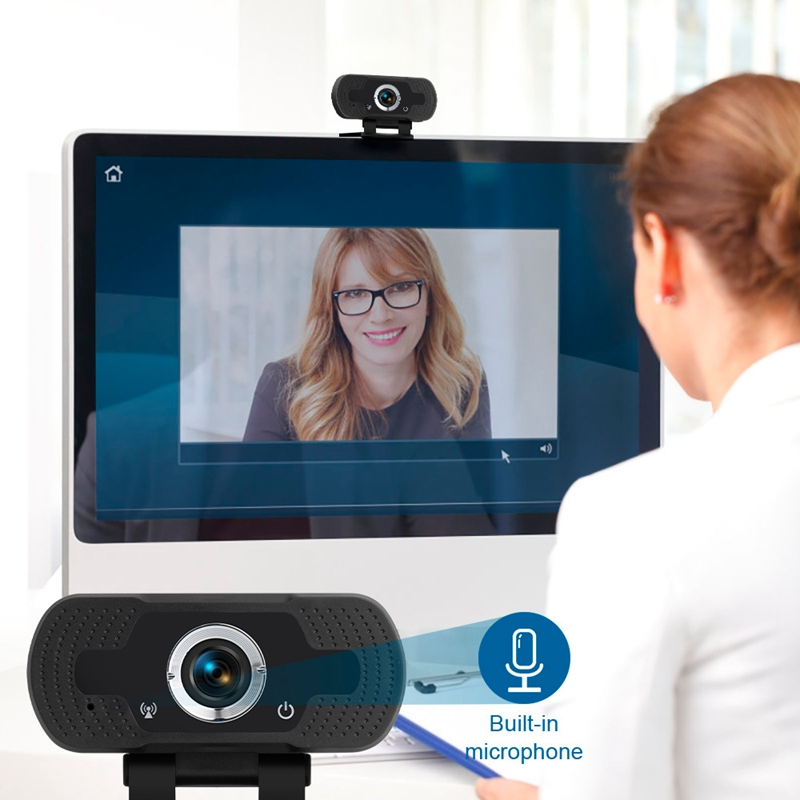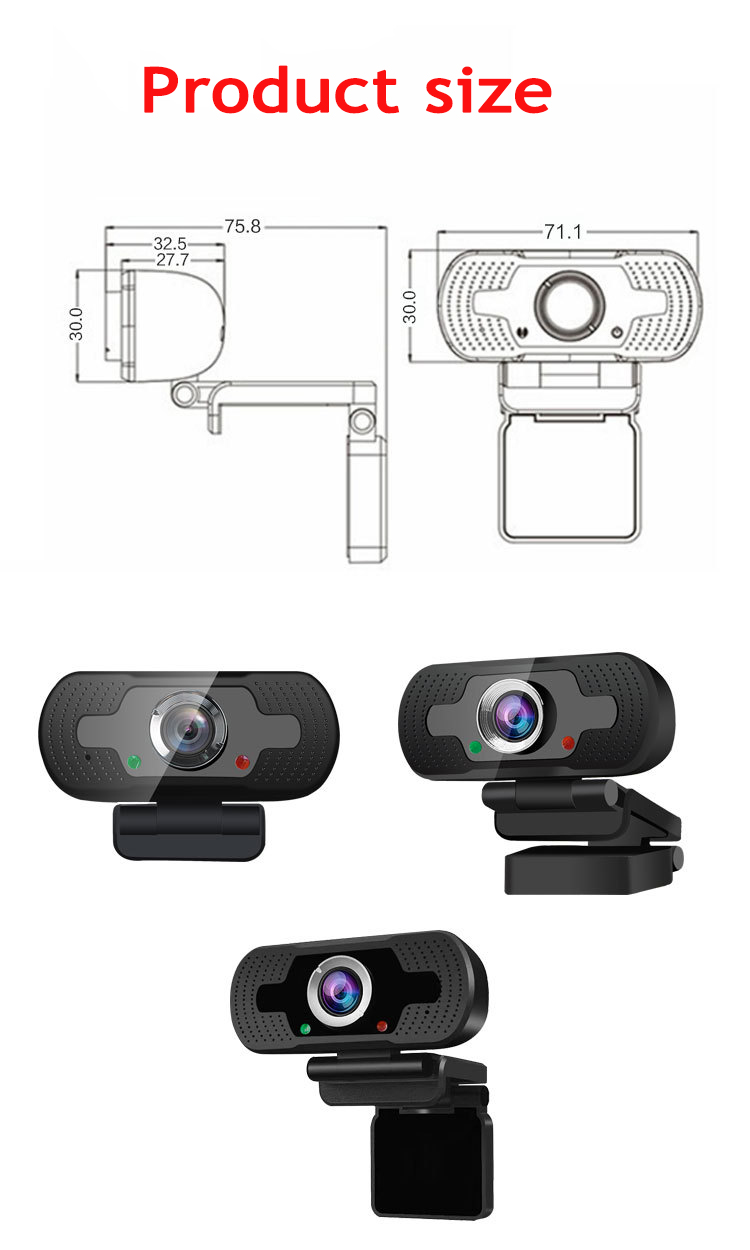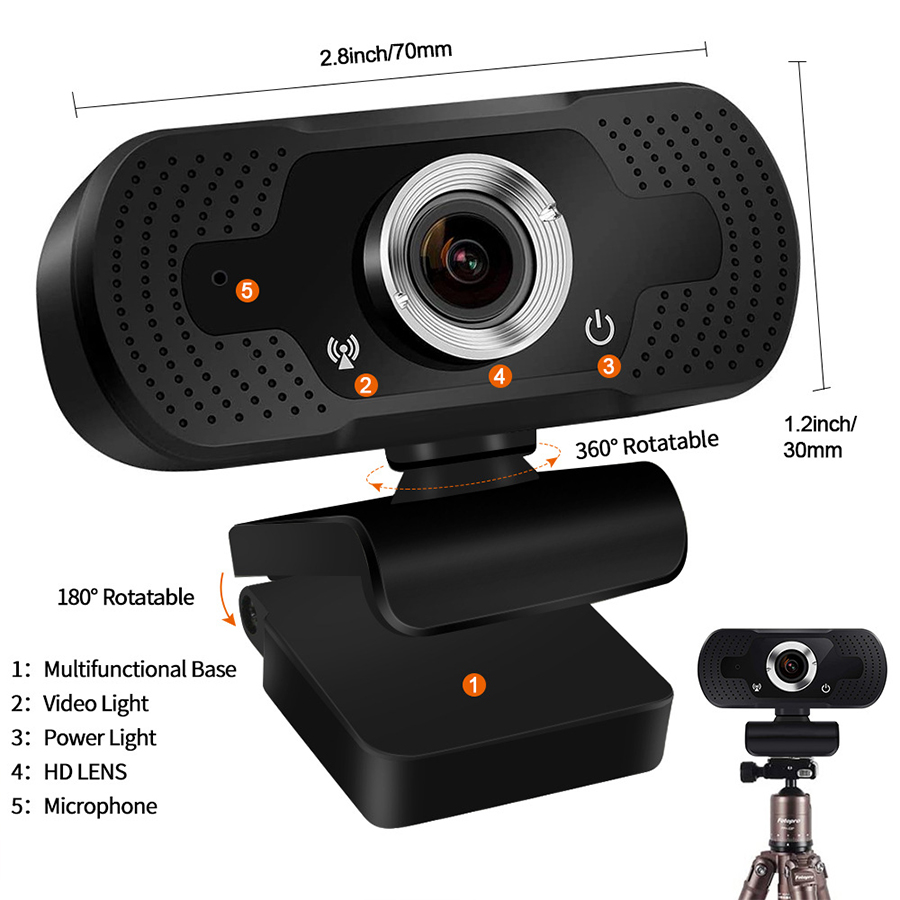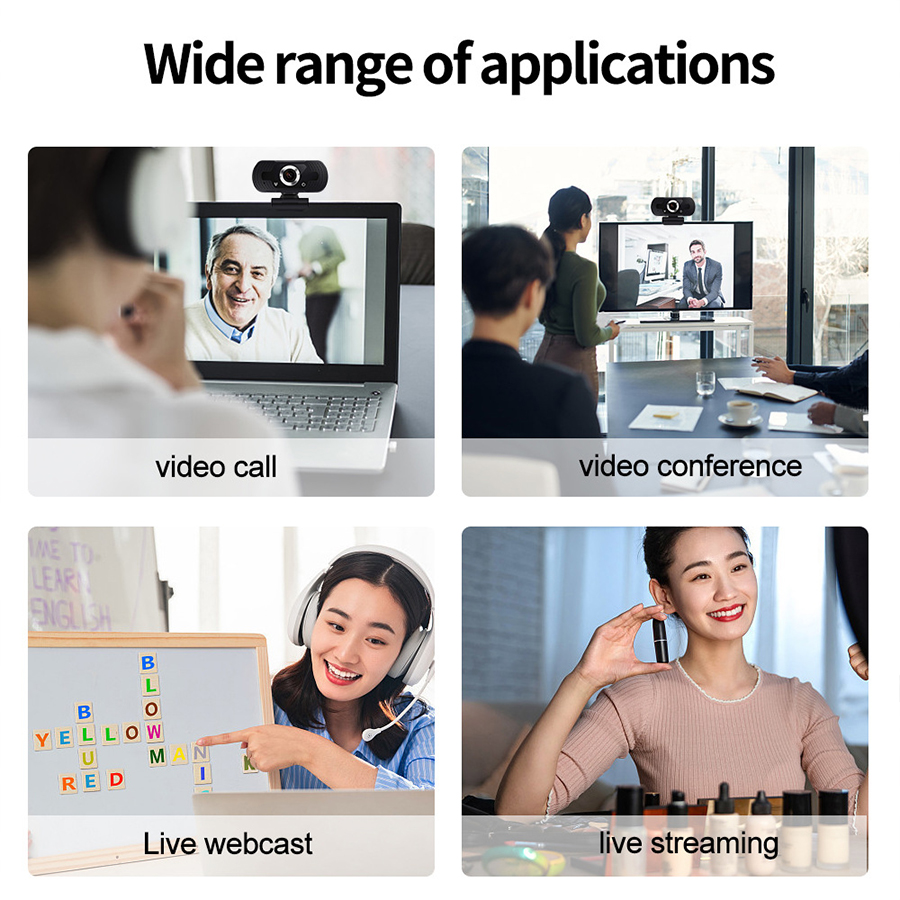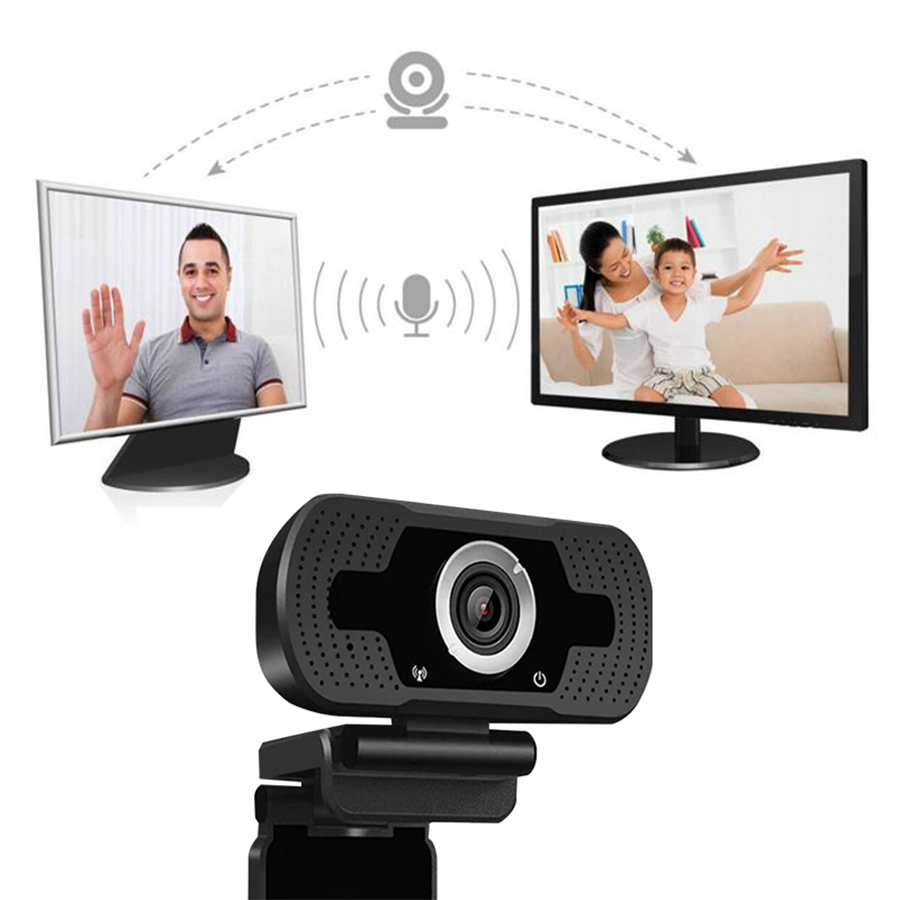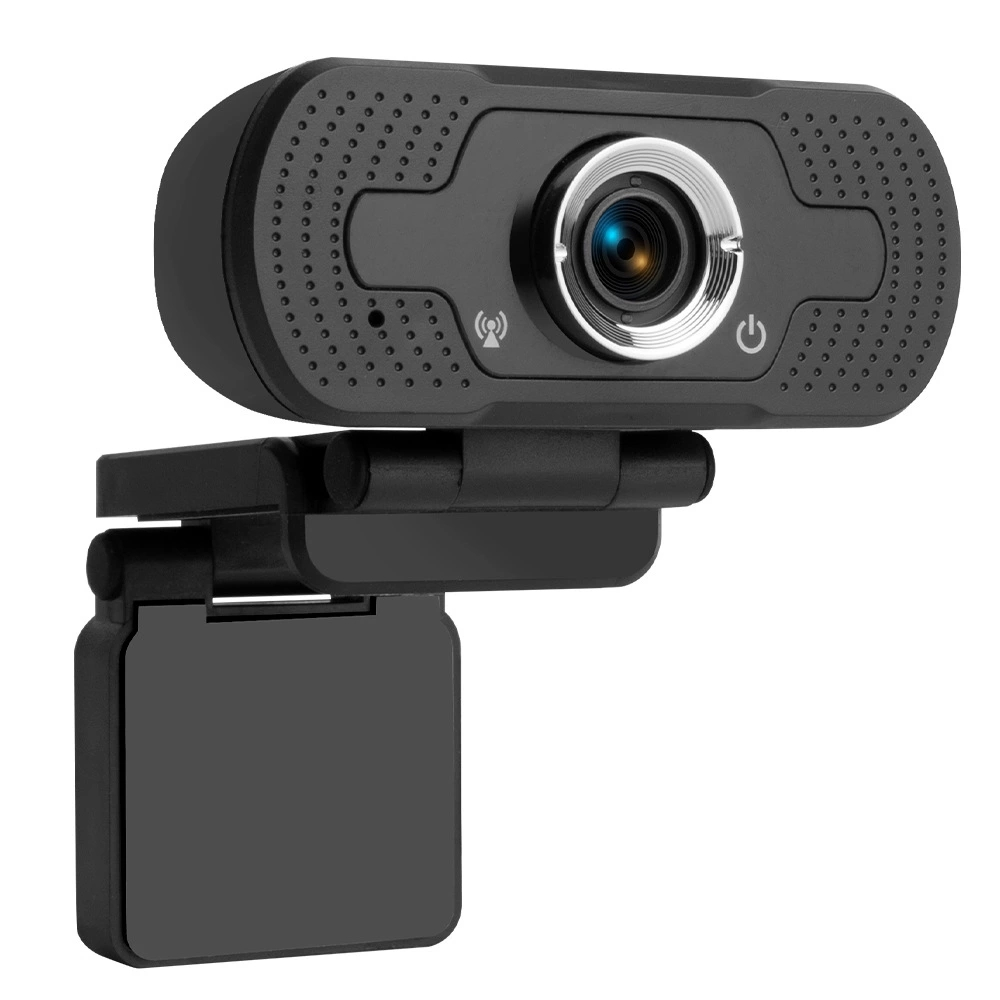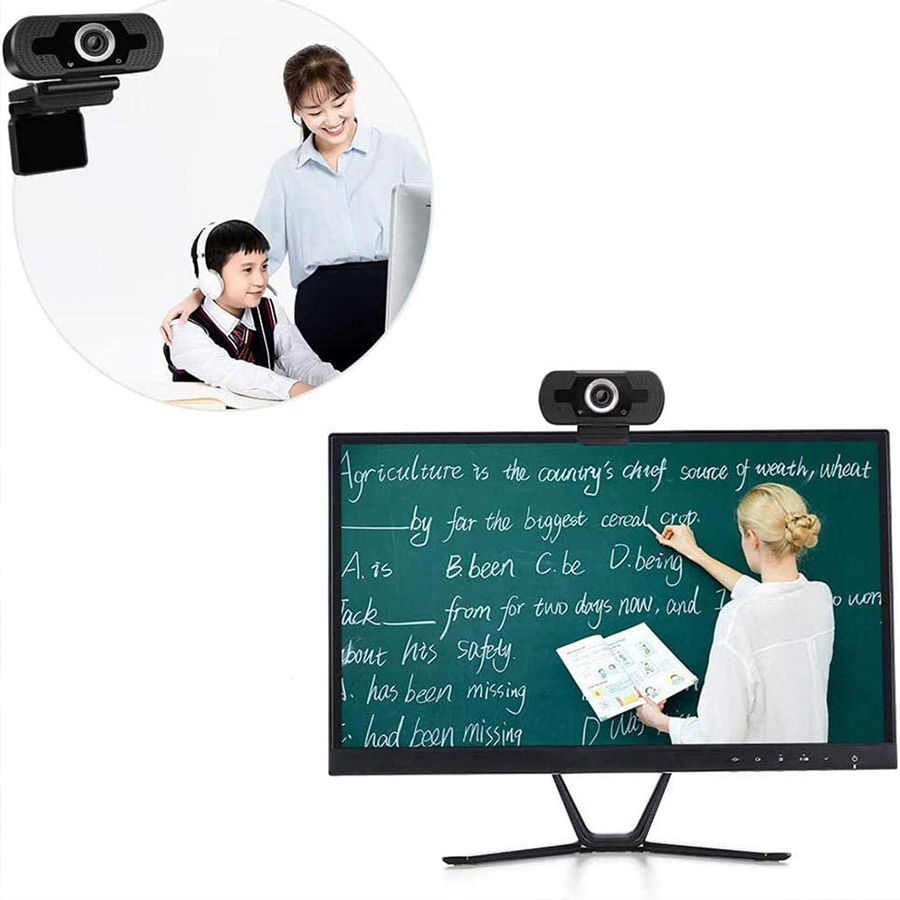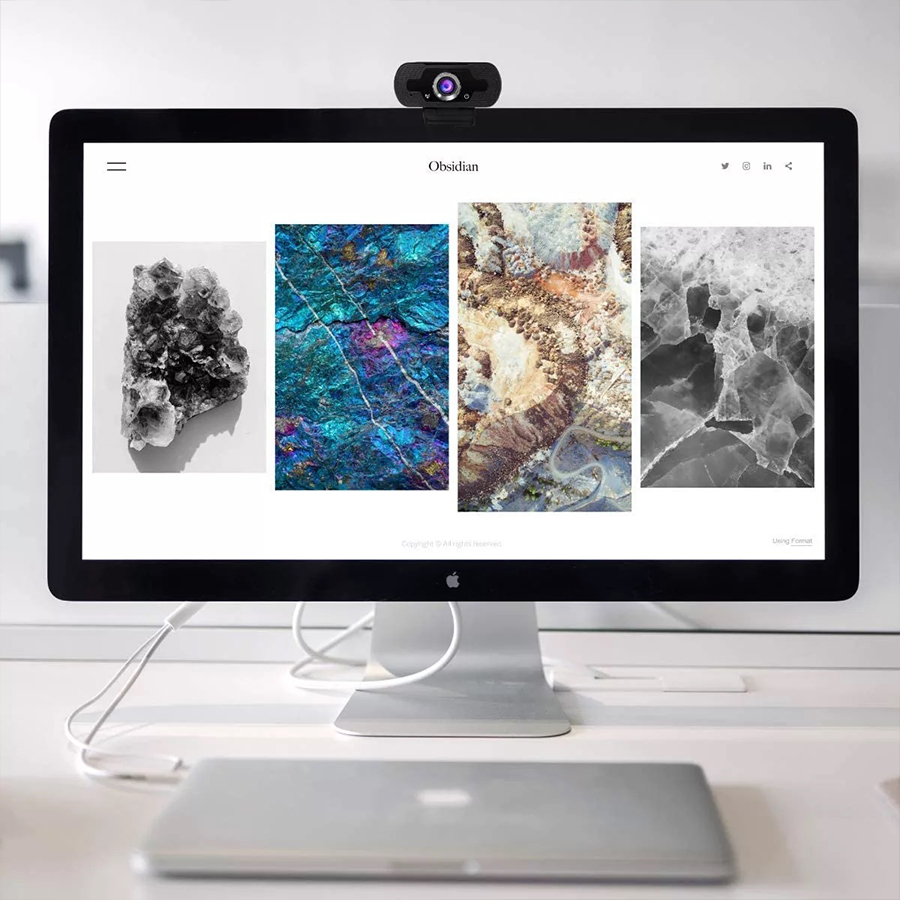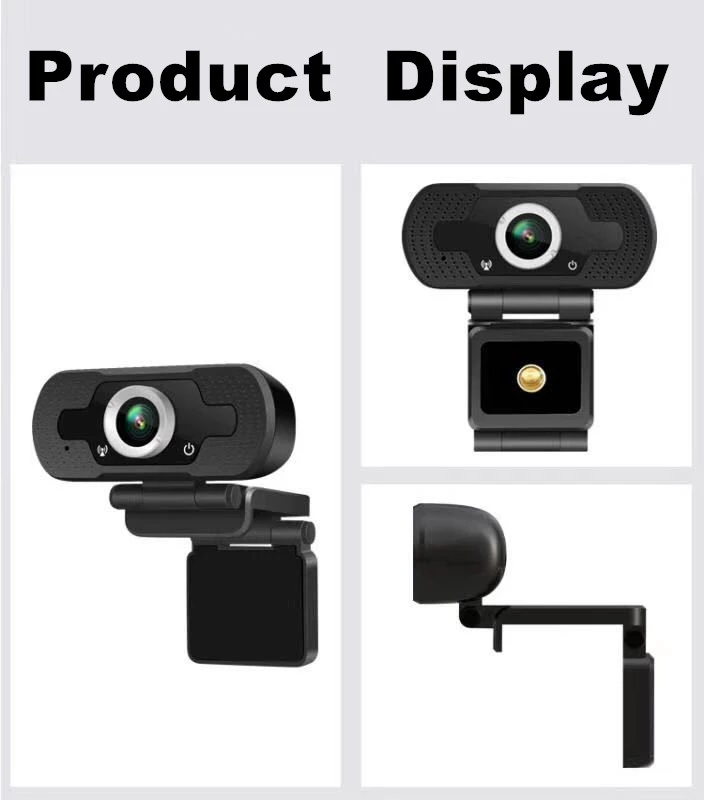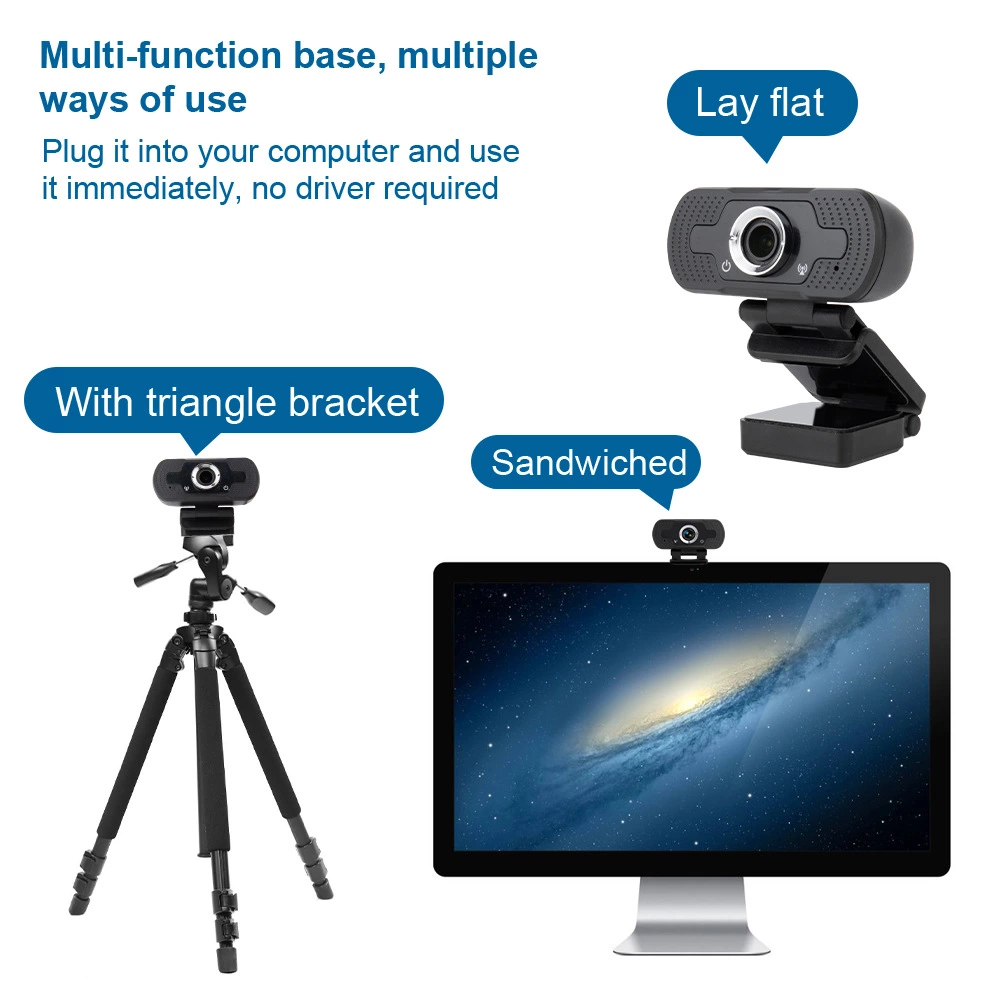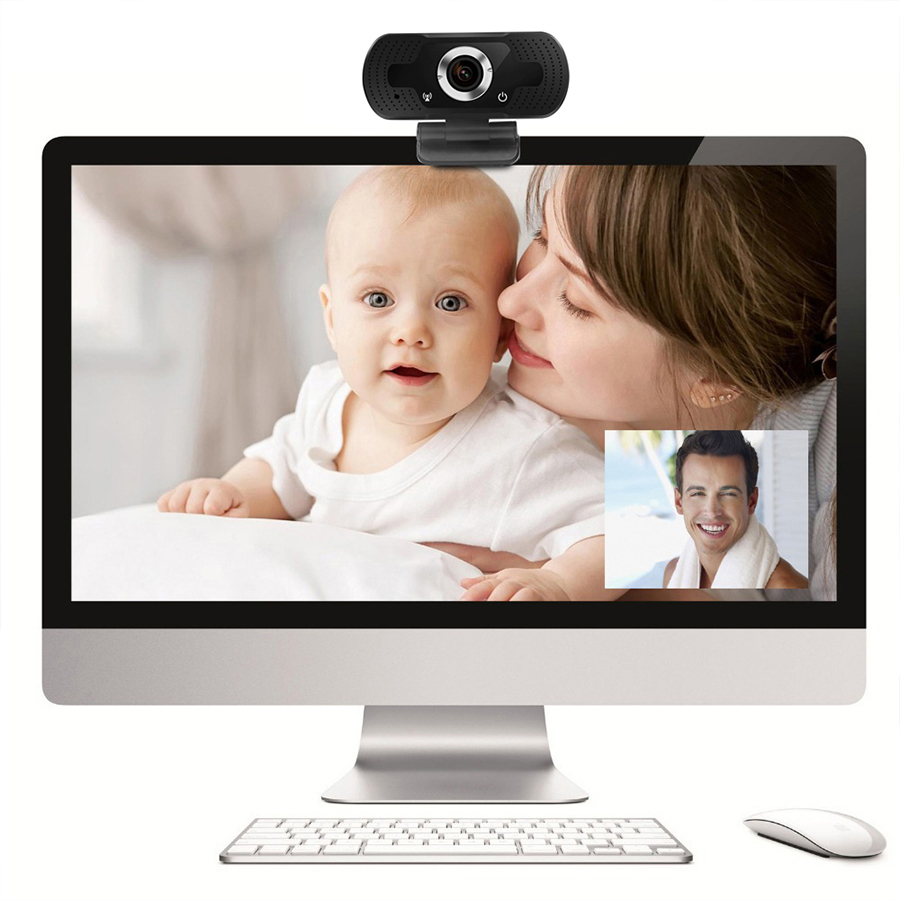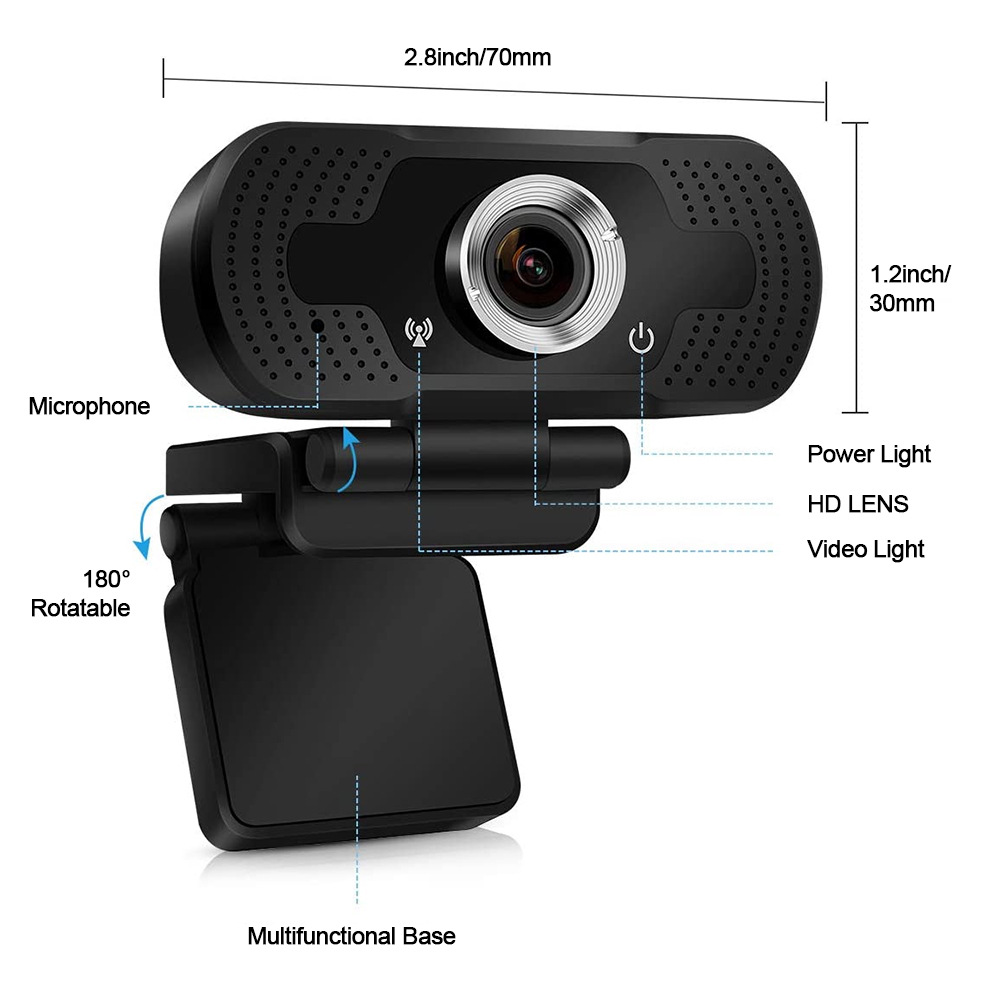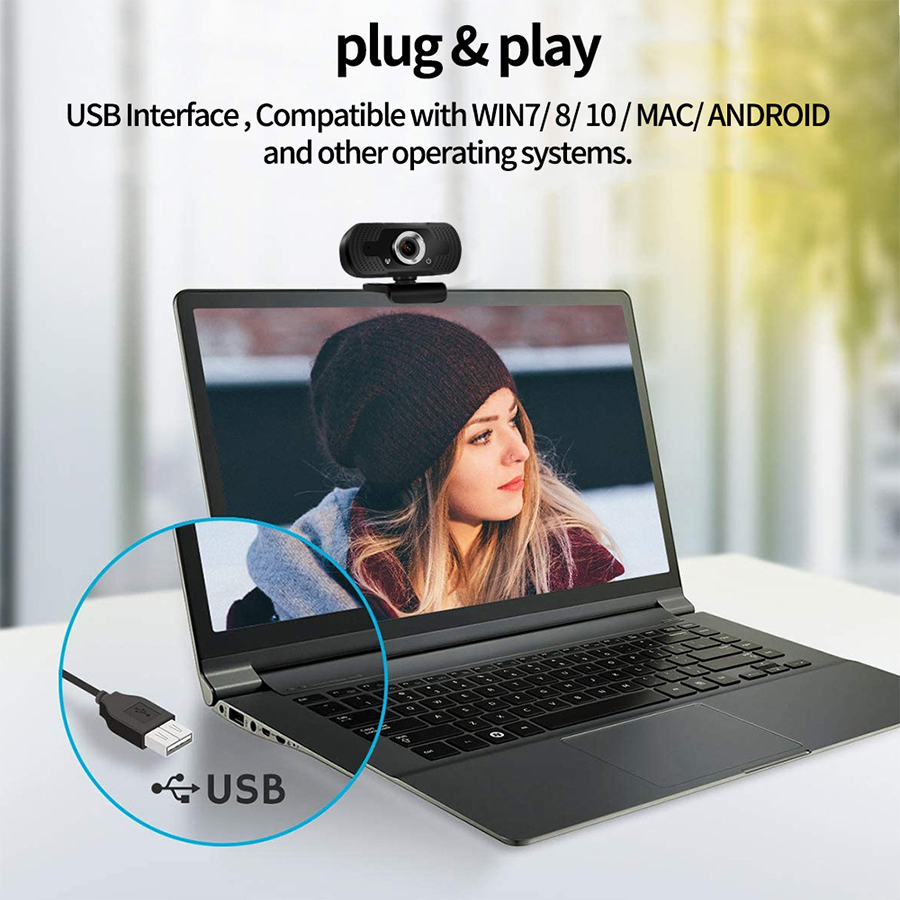 Welcome to the next level of video communication and content creation with our New Auto Focus Web Camera HD 1080P Webcam! Designed for optimal performance, this cutting-edge webcam has features that enhance your online experience in various settings.
Q1. What sets our HD 1080P Webcam apart from others?
Our HD 1080P Webcam boasts high-definition video quality, ensuring crystal-clear images and smooth video streaming. The auto-focus feature delivers sharp and detailed visuals, capturing every moment precisely.
Q2. How does the built-in microphone enhance communication?
Equipped with a high-quality microphone, our webcam ensures clear and crisp audio during video calls, online meetings, and live-streaming sessions. Say goodbye to external microphones and enjoy hassle-free communication.
Q3. Is privacy a concern with this webcam?
Not! Our Webcam has a convenient Privacy Cover that you can slide open or close to ensure your privacy when the camera is not in use. Feel confident in your video calls and meetings with this added security feature.
Q4. Can this webcam be used with various devices and platforms?
Yes! Our webcam is compatible with various devices, including computers, PCs, and laptops. It works seamlessly with popular platforms like Zoom, Microsoft Teams, Skype, and more, making it perfect for work from home, online classes, and live broadcasts.
Q5. How easy is it to set up and use this webcam?
Setting up our HD 1080P Webcam is a breeze. Simply connect it to your device's USB port, and it's ready to use. It is plug-and-play to start video calls, streaming, or recording without technical complications.
Q6. Is this webcam suitable for students and professionals alike?
Absolutely! Whether you're a student attending online classes or a professional conducting virtual meetings, our webcam is designed to meet your needs. Its superior video and audio quality ensures a seamless and productive experience.
Q7. Can this webcam handle video streaming and live broadcasts?
Definitely! With its high-definition video capabilities and superior microphone, our webcam is an excellent choice for content creators and live streamers. Engage your audience with captivating visuals and clear audio.
Q8. Does the webcam support full HD 1080P resolution?
Our Webcam supports full HD 1080P resolution, delivering stunning clarity and detail in your video calls and recordings. Experience lifelike video quality for both personal and professional use.
Elevate your video communication and content creation with our New Auto Focus Web Camera HD 1080P Webcam. Enjoy seamless video calls, virtual meetings, and online classes with exceptional clarity and convenience. Upgrade your webcam experience today!