Description
About this item:
Desktop Charging Hub sailing boat design: Hot runner process shell, 1200℃ anti-combustion, compact Sailboat shape for extreme heat dissipation and space-saving.
USB Plug Adapter 20-Watt: 20W total power output for Android and IOS; eliminate various chargers.
5 in 1 USB Charger Block: Support 5 devices simultaneously, quick charger up to 2.4A for a single USB port.
Charging Station with Smart IC: Smart Flow technology offers suitable current for every device plugged in.
Charging Dock with 6 protections: 24h Over voltage protection, over current protection, over temperature protection, overcharge protection, short circuit protection, disconnect protection.
The cooling holes on the top support more efficient and longer-lasting use.
High-density power cord ensures a safer power supply.
Shiny body+ ABS fireproof material makes it an integrated and stylish desktop charger station.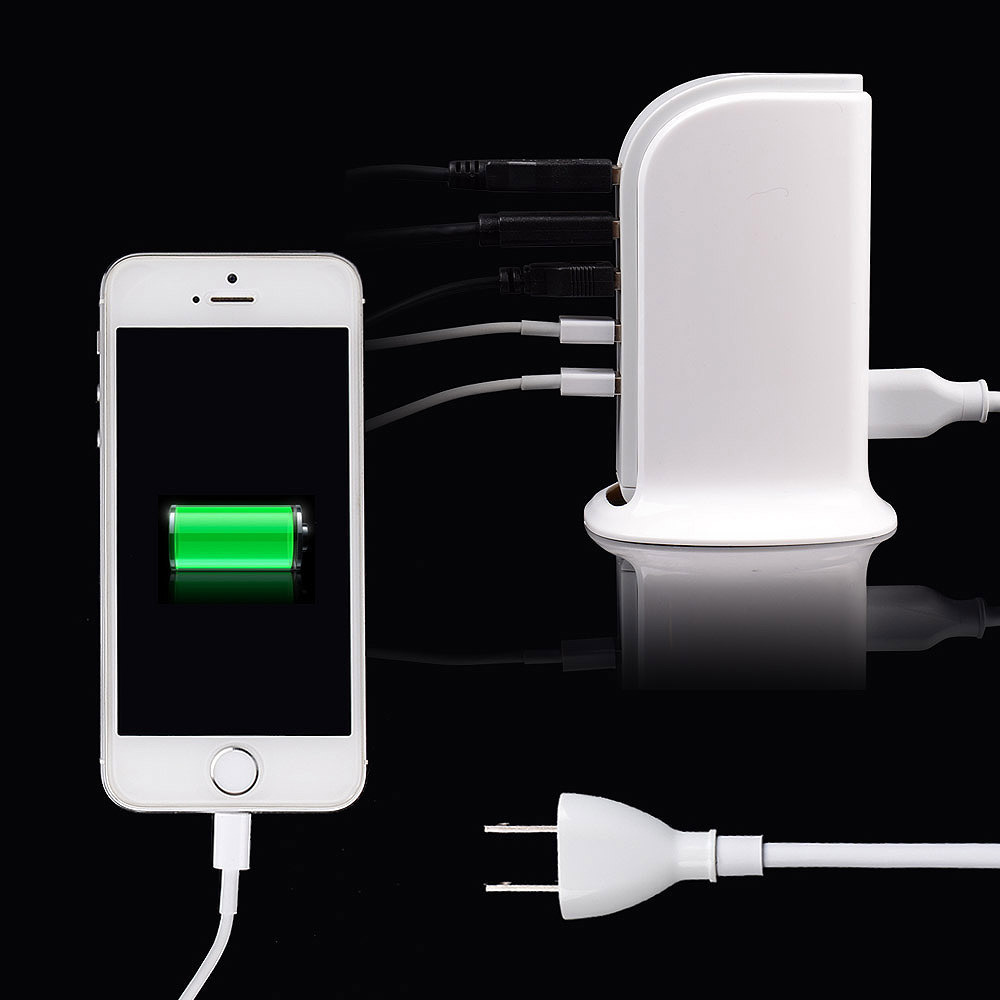 5 in 1 charging organizer, bring back your tidy desktop
With Upoy, multiple USB charging stations
5 chargers+ power strip
No more troubles or struggles with the loss of your chargers!
Welcome to GCC ELECTRONIC – Elevate Your Charging Experience with the Fast Wall Charging Station Block
At GCC ELECTRONIC, we are a leading manufacturer providing top-notch consumer electronic products, specializing in customized OEM orders and bulk wholesale services. Our latest innovation, the Fast Wall Charging Station Block, is designed to revolutionize your charging experience and efficiently cater to your charging needs.
Q1. What is the Fast Wall Charging Station Block?
The Fast Wall Charging Station Block is a cutting-edge solution redefining how you charge multiple devices. It features five USB ports, offering a shared 4A output, enabling you to charge multiple devices simultaneously easily. This charging station caters to all your devices, making it perfect for home and office use, from smartphones to tablets to smartwatches to Bluetooth headphones.
Q2. How Does the Charging Station Simplify Charging?
Our Charging Station Block takes the hassle out of charging multiple devices. With its compact design and advanced technology, you no longer need to search for multiple power outlets or untangle messy charging cables. Simply plug in the Charging Station Block, and you can charge up to five devices at once, ensuring that all your devices are ready to use when needed.
Q3. Can I Charge Devices Rapidly?
Absolutely! The Fast Wall Charging Station Block is engineered to deliver rapid charging to all connected devices. With a shared 4A output, each device receives optimal charging power, ensuring quick and efficient charging without compromising on safety.
Q4. Is the Charging Station Safe to Use?
Safety is our top priority. The Fast Wall Charging Station Block has advanced safety features, including overcurrent, overvoltage, and short-circuit protection, to safeguard your devices from potential risks during the charging process. You can confidently charge your devices without any worries.
Q5. Can I Use the Charging Station in Different Locations?
Definitely! The compact and lightweight design of the Charging Station Block makes it highly portable. Whether at home, in the office, or traveling, you can conveniently carry the Charging Station to ensure that your devices stay powered up at all times.
Q6. How Does the Charging Station Enhance Space Management?
Say goodbye to cluttered charging areas. The Charging Station Block features a space-saving tower design that organizes your devices neatly in one place. It eliminates the need for multiple charging adapters and cables, freeing up valuable space and creating a clean, organized charging station.
Elevate Your Charging Experience with GCC ELECTRONIC's Fast Wall Charging Station Block
Experience the convenience and efficiency of the Fast Wall Charging Station Block from GCC ELECTRONIC. Simplify your charging routine, eliminate cable clutter, and easily charge multiple devices simultaneously. Embrace the future of charging technology and transform your charging station into an organized and efficient hub.