Description
Ebow Dashboard Head Dogs Nodding Heads Lovely Car Auto Vehicle Decoration Dog Doll Car Vehicle Big Head Dog Toy
Product Description
Are you looking for cute puppies in your car or home decor?
These Ebow head dog super cute puppies perfectly complement your car dashboard, home, or office. They have a soft and clear touch.
We have five styles for you to choose from Husky, Shepherd, Bigger, Dalmatian, and Dachshund. This cute simulated dog can be given as a birthday gift to your child, and your child will like it.
The nodding dog wears a gold chain necklace, which is very cool.
[Weight]: Huskies (255g), Shepherd (225g), Biggar (250g), Dalmatians (240), Dachshund (230g)
[Dog size] : 6.5 * 15 * 8cm /2.56*5.91*3.15inches
Color box packaging size : 16 * 8.5 * 13cm/6.30*3.45*5.12inches
[Material]: Resin + Flocking +Metal
Advantage:

1

   – 

No battery, no solar energy, as long as there is vibration, can shake;

2

   – 

Lovely decorations can be placed on your car; you can also put the window, desk;

3

   – Good furniture and car decorations, also a gift to share;

4

   – Car Bobblehead doll toy sways happily to and fro, making you calm and relaxed whether at home or the office;

5

   – Perfect for a desk or windowsill, car, home, office, etc., offer you good wishes and a good mood every day!

6

   – 100% Brand new and high quality;

7

   – Doublebulls is a protected Trademark;

8

   – easy to mount with adhesive tape.
【Application】: This exquisite Ebow Head Dogs car dog is suitable for decorating car dashboards, bedrooms, homes, desks, bedrooms, and the cute dog is also the best gift choice for children.

【Style】: These Car Dashboard Head Dogs is a very cute car puppy, which has Huskies, Shepherd, Beagle, Dalmatians, and dachshund for you to choose from. These Car Dashboard Head Dogs are all very cute.

【Dynamic design】: Car Dashboard Head Dogs car dog will nod as your car starts, and your family will definitely like this dog. The cute dog's lovely shape makes your car or room warmer and sweeter.

【Durable】: These Car Dashboard head dog is made of Resin Flocking Metal. This cute puppy car dog has a long service life and will not be deformed.

【Help】: If you have any questions, please contact me; I will do my best to serve you.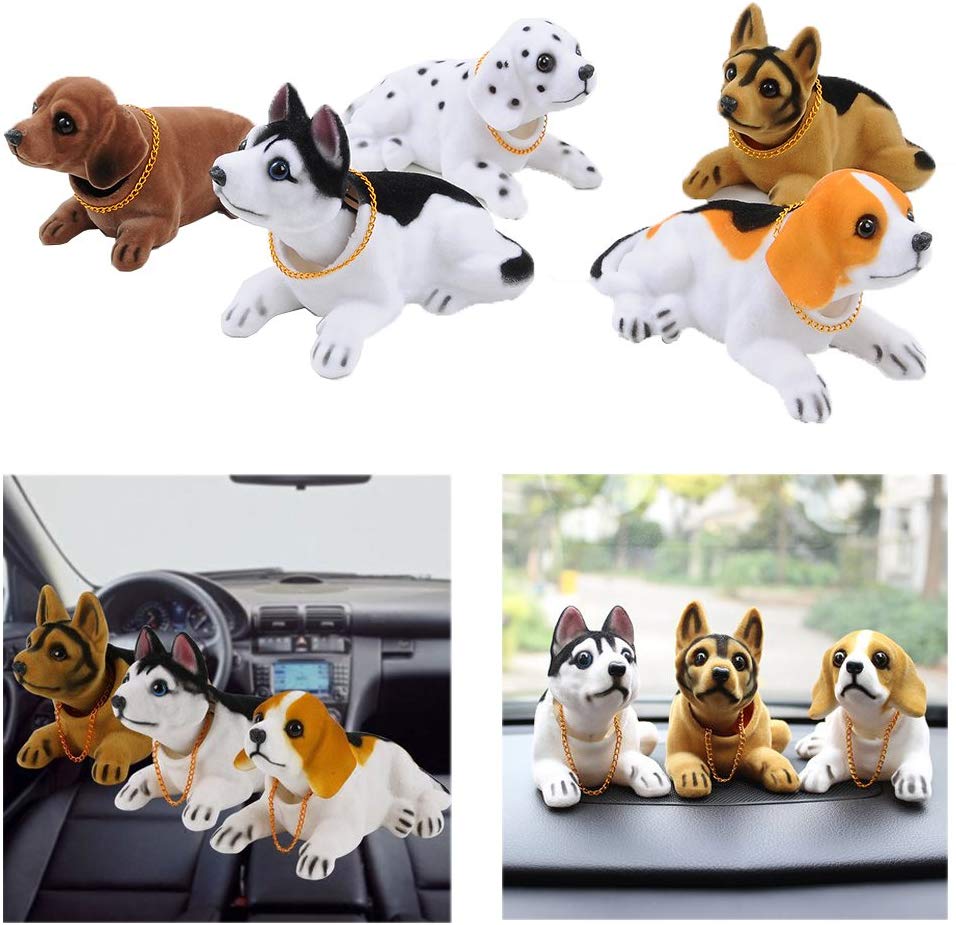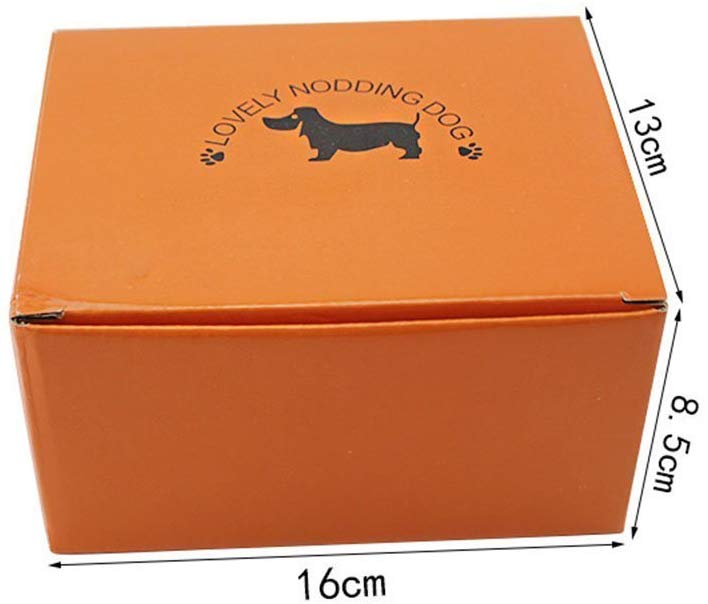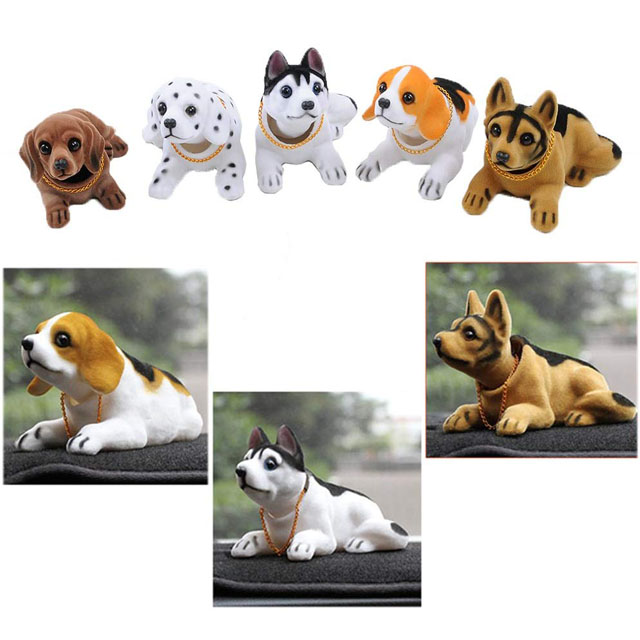 Introduction: Welcome to the Ebow Dashboard Head Dogs world, where cuteness meets automotive charm. These adorable Nodding Heads Lovely Car Auto Vehicle Decoration Dog Dolls are the perfect companions for your car rides. Their endearing expressions and lovable nods add a touch of whimsy and joy to your vehicle interior. Let's dive into the delightful world of these Big Head Dog Toys and discover why they are the must-have car decoration for every pet lover and automotive enthusiast.
1. What are Ebow Dashboard Head Dogs? Ebow Dashboard Head Dogs are charming car accessories that bring smiles and happiness to daily commutes and road trips. Crafted with meticulous attention to detail, these lovable dog dolls feature oversized heads that gently nod as your car moves, creating a heartwarming and entertaining sight that will brighten up even the dullest drives.
2. How do they work? These delightful car decorations are ingeniously designed with a nodding mechanism that responds to the motion of your vehicle. As you drive, the gentle vibrations and movements cause the dog's head to nod, expressing its excitement for the journey ahead.
3. What makes Ebow Dashboard Head Dogs special? a. High-Quality Material: Each Dashboard Head Dog is made from high-quality materials that ensure durability and longevity. They are crafted to withstand daily use and maintain their charm for years.
b. Variety of Breeds and Designs: Ebow offers a diverse range of dog breeds and designs, allowing you to choose the one that best represents your favorite furry friend or complements your car's interior.
c. Non-Damaging Adhesive Base: The Dashboard Head Dogs have a non-damaging adhesive base that securely attaches to your car's dashboard, making installation a breeze without any marks.
4. Perfect Gift for Pet Lovers and Drivers: Looking for a thoughtful gift for a pet lover or a friend who spends hours on the road? Ebow Dashboard Head Dogs make the ideal gift choice. Their delightful presence will bring joy to any car owner's heart and enhance the driving experience.
5. Where to Place the Dashboard Head Dogs? These lovely car decorations are designed to be placed on your car's dashboard or any flat surface within easy view. Their presence adds charm and makes a wonderful conversation starter during your car journeys.
Conclusion: Ebow Dashboard Head Dogs Nodding Heads Lovely Car Auto Vehicle Decoration Dog Dolls are more than just car accessories; they are charming companions that infuse your daily drives with warmth and joy. Whether you're a pet lover, a car enthusiast, or just someone who appreciates adorable decor, these Big Head Dog Toys are a delightful addition to your vehicle. Embrace the happiness they bring and turn your journeys into memorable adventures with Ebow Dashboard Head Dogs.