Description
Bluetooth Headphones, Cat Ear Headphones LED Light Up Wireless Headphones Over Ear with Microphone, Foldable and Volume Control for Cell Phones/iPhone/iPad/Laptop/PC/TV Kids Boys Girls Friends Foldable Stereo Headset Blue-tooth Cat Ear LED Light Girls Wireless Headphones Over-Ear for School Class Home.
Product Name

Cute Cat Ear Wireless Earphone/Headphones/Earbuds/Headset

Earphone Material

ABS Case + PU

Chipset

JL6925

Style

Headband

BT Version

BT 5.0

Wireless Range

10 meters

Noise Reduction

Yes

Volume Control

Yes

Mic

Yes

Impedance

32 Ohm+/-15%

Speaker

40MM

Communication

Wireless Mode

Colour

Seven styles: White, Black, Red, Pink, Blue, Purple, Yellow

Package

Colour box

Logo

Accept Custom Logo

OEM/ODM

support laser printing, silk print, sticker, customized packaging

Waterproof Standard

Waterproof IPX4 and Sweat-proof

Impedance

32Ω

Frequency Range

50Hz-20KHz

Charging Time

2-2.5 hours (for Power Bank Box)

Call time

6-8 hours

Paly time

6-8 hours (70% Sound Volume)

Product Size

200mm*175mm*70mm

Box Size

220mm*200mm*85mm

Cord Length

Wireless headphones

Sensitivity

-120dB±5dB

single headphones Weight

415g

Headphone battery capacity

400mAh

control

Touch control

Waterproof Level

IPX4

Support proposal

HSP/HFP/A2DP/AVRCP

Applicable/Compatible

Widely compatible: Smart matching Mobile phone (with Android / iOS), Tablet computer

Support system

All BT-enabled devices

Feature

1. Cute Cat Ear. Features a lovely cat ear design.

2. Binaural Call Sound Quality.

3. Shining LED Flashing Light: Fancy 7 colours LED lights.

4. Intelligent LED Display.

5. Pleasant Stereo HD HIFI Sound Quality.

6. High performance 5.0 BT.

7. With a larger capacity battery:400mAh.

8. Life waterproof.

9. Endurance.

10. Comfortable to wear.

11. intelligent and fully compatible with Android, iOS system, and Windows systems.Widely compatible.Works with virtually all smartphones, tablets, and computers, such as iPad.

12. Simple connection, Ndelay when playing games.

13. Touch control.

14. Fashionable.

Function

Answer phone, hang up, redial, listen to music, volume control, music switch, Play pause, call Siri, battery display, Can be used as a power bank to charge the phone, Siri voice assistant.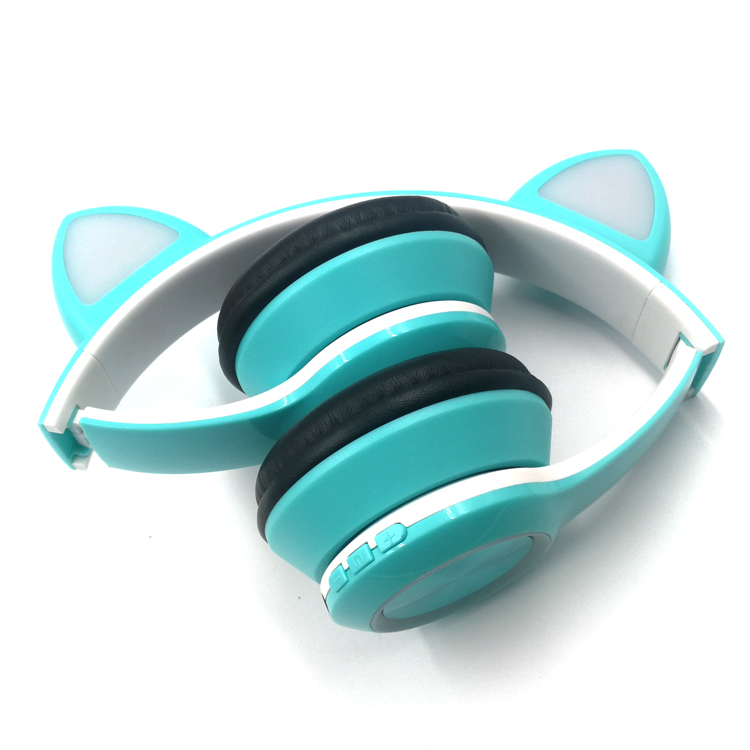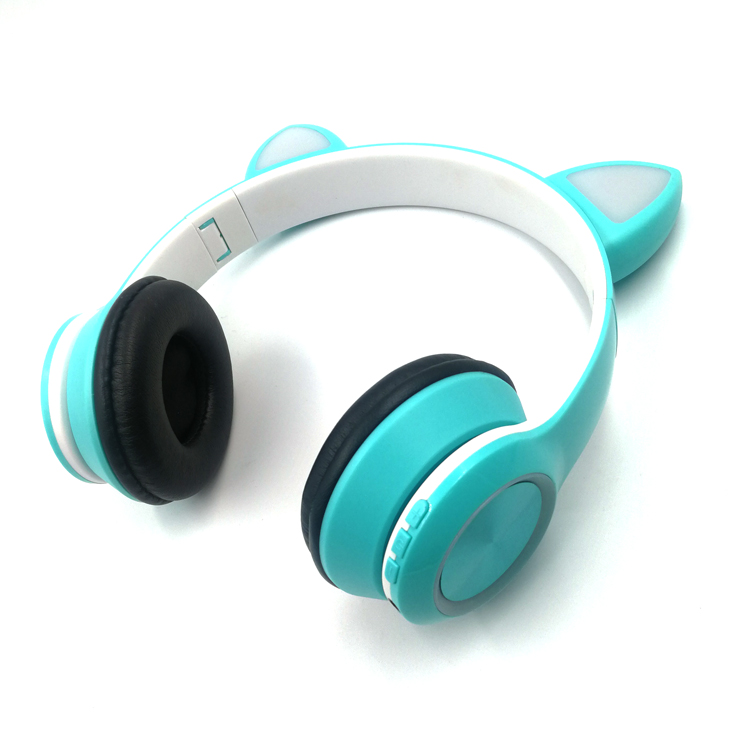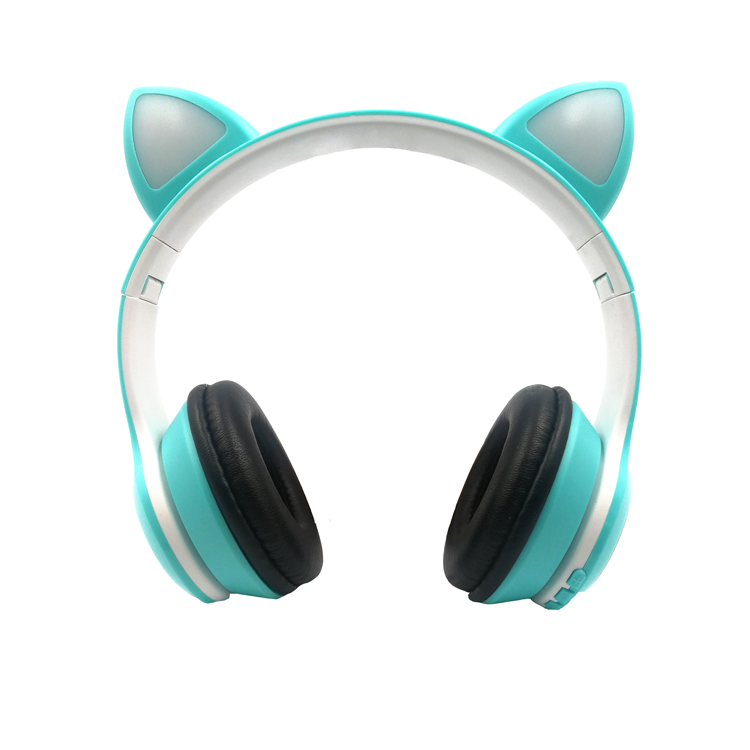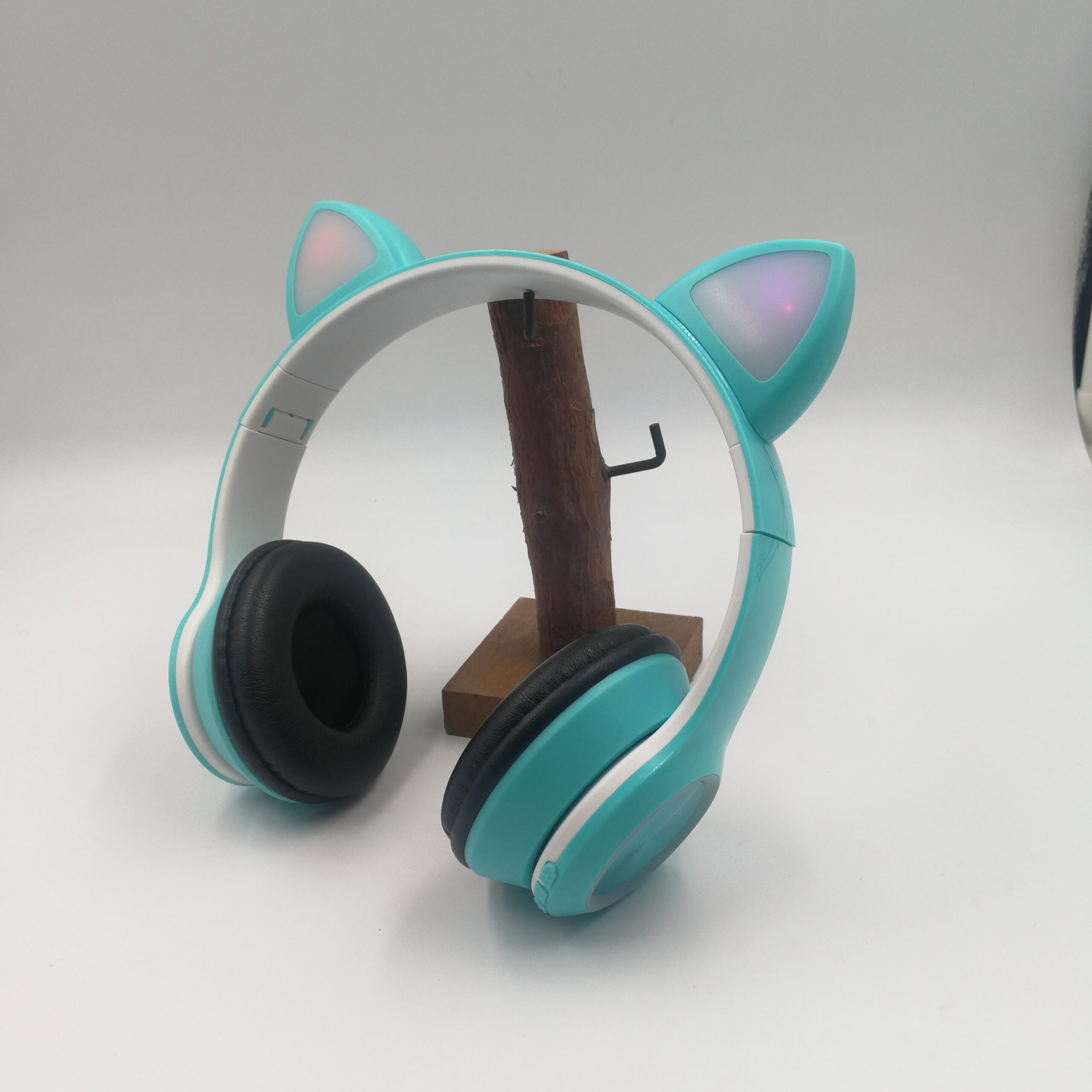 Selling Units: Single item Single package size: 13X19X8.5 cm Single gross weight: 0.45kg
Package Type:
1 *B39 Cute Cat Earphone Wireless Headphones/Earbuds
1 * Charging box,
1 * USB Charging cable,
1 * User Manual,
1 * plastics device holder,
1 * retail packaging box.
(logo printing and OEM packaging service are available)
Features:
1. True wireless, two-ear call, HIFI stereo music playing, high-fidelity professional sound effects. 2. Cute Cat Ear & Shining LED Flashing Light: The cute BT headphones feature a lovely cat ear design and fancy 7 colours LED lights. This headset has a holiday-style design and is suitable for family gatherings, Parties, children's festivals, Christmas, Halloween etc. 3. Wireless Mode & Long Duration: The wireless headphones have a built-in 400mah rechargeable lithium battery. In Wireless Mode, the battery play for 7-hr music time. 4. Professional Soft earbuds & Convenient Foldable Design: The super soft earbuds can give you maximum comfort regardless, even for a long time. The headphones can be stretchable in lengths that fit the heads of 10-year-old children to adults. Foldable design, 105°Swiveling earcups and portable size suite for daily use and outdoor travelling storage. 5. Stereo HD Sound: The Over-Ear headphones provide stereo Hi-fi level sound quality and strong bass. Superior sound quality helps you enjoy your music better. With the BT 5.0 technology, Volume Control lets you play/pause a song by pressing the button.
6. Wide Compatibility & Warranty: The cat headphones works with virtually all smartphones, tablets, computers, iOS and Android cell phone etc., such as those used for iPhone.
Welcome to a world of captivating sound and enchanting style with our Bluetooth Headphones. Designed for those who dare to stand out, these Cat Ear Headphones with LED lights will elevate your music experience and leave a lasting impression.
Q1. Are these Bluetooth Headphones wireless?
Absolutely! Our Bluetooth Headphones offer the freedom of wireless connectivity, allowing you to enjoy your favourite tunes without being tethered to your device. Say goodbye to tangled wires and embrace the convenience of Bluetooth technology.
Q2. How do the Cat Ear LED Lights work?
The Cat Ear LED Lights add a touch of whimsical charm to your listening experience. With the press of a button, the cat ears light up, illuminating your surroundings with a colourful glow. Express your individuality and showcase your unique style with these eye-catching headphones.
Q3. Can I use these headphones with my smartphone or tablet?
Yes, you can! Our Bluetooth Headphones are compatible with many devices, including cell phones, iPhones, iPads, laptops, PCs, and TVs. Enjoy your music, videos, and games with impressive audio quality across various platforms.
Q4. Do these headphones have a built-in microphone for calls?
Absolutely! Stay connected with friends and family while on the go. These headphones feature a built-in microphone, allowing you to easily take calls and enjoy clear, hands-free communication.
Q5. Are these headphones comfortable for long wear?
We prioritize your comfort and convenience. These headphones are designed with comfort in mind, featuring soft, cushioned earpads that provide a snug fit without causing discomfort during extended use.
Q6. Can I fold these headphones for easy storage?
Indeed! The foldable design of these headphones makes them highly portable and easy to store when not in use. Simply fold them up, and you can take them on your adventures.
Q7. What is the sound quality of these headphones?
Prepare to be amazed! Our Bluetooth Headphones deliver exceptional sound quality with deep bass and crystal-clear treble. Enjoy your favourite music, movies, and games with an audio experience.
Q8. Who are these headphones suitable for?
These headphones are perfect for everyone who appreciates both style and substance. Whether you're a student, a traveller, a gamer, or simply enjoy quality music, these headphones will add a touch of magic to your everyday life.
Indulge in enchanting sound and captivating style with our Bluetooth Headphones. Embrace the allure of Cat Ear LED Lights and experience music like never before. Order yours today and embark on an extraordinary audio journey!