Description
360 Degree Rotation Automatic Locking Car Mount Phone Holder Wireless Charger
Product Specification
Product Description
One-Hand Operation: Simple installation and removal of smartphones. No Tools are Needed.
360-Degree Rotation: The fully 360-degree rotation provides the best viewing angle. The holder ensures safe driving, whether talking, navigating, listening to music, or charging.
Hold Phone Tightly: With a pneumatic shockproof design, the Phone mount holder wireless charger has anti-slip rubber pads, a stable support shelf, firm & scratch-free claw to offer a secure grip for your cell phone to ensure safer driving. And it's case friendly.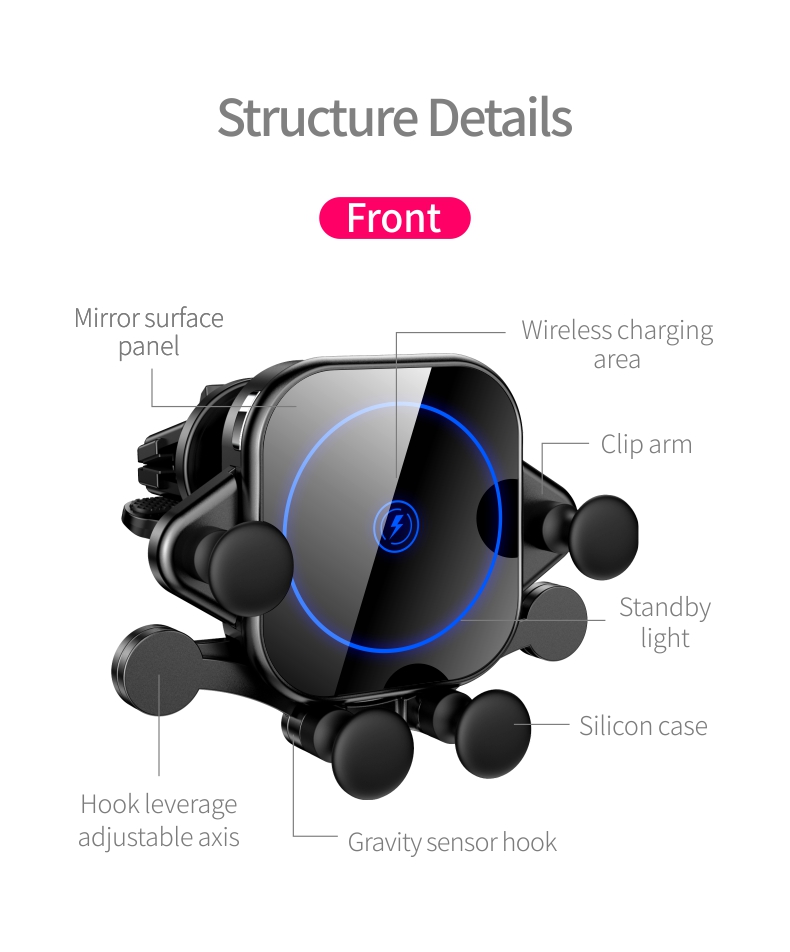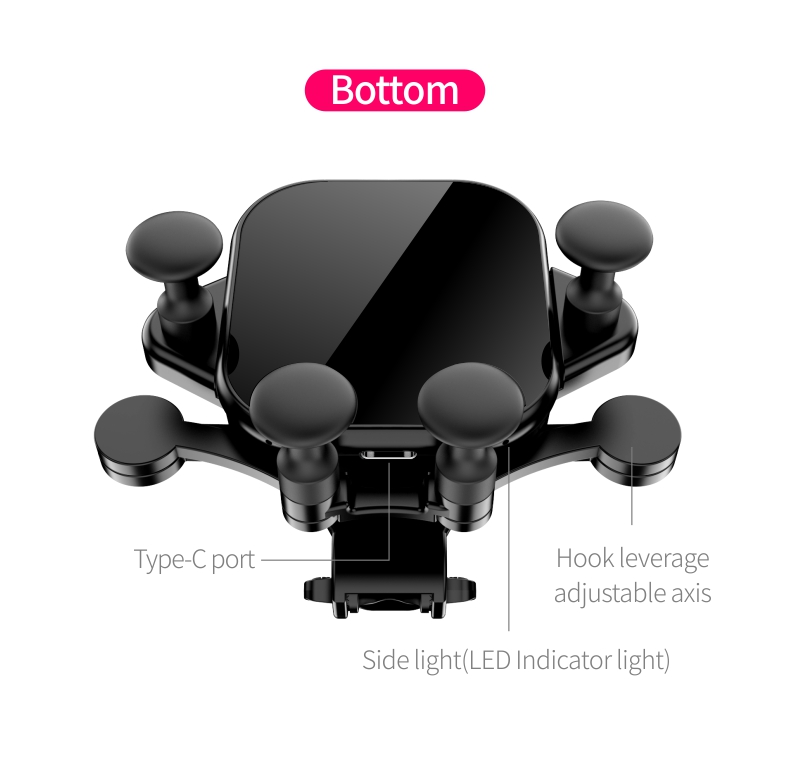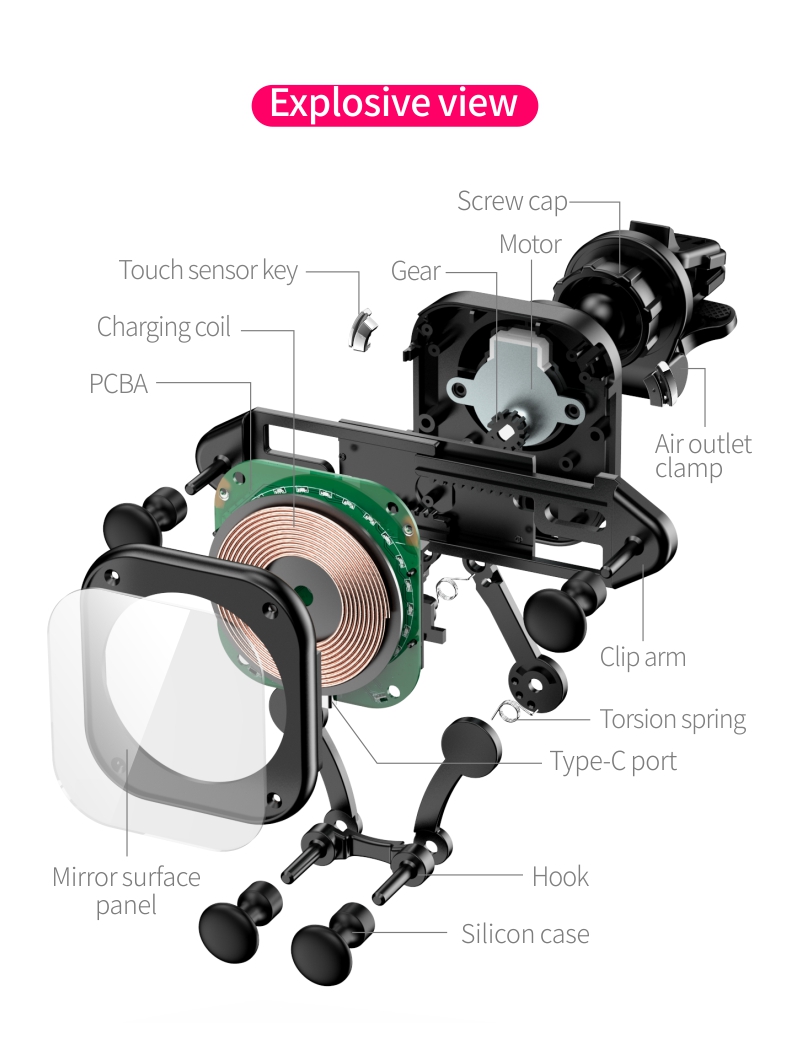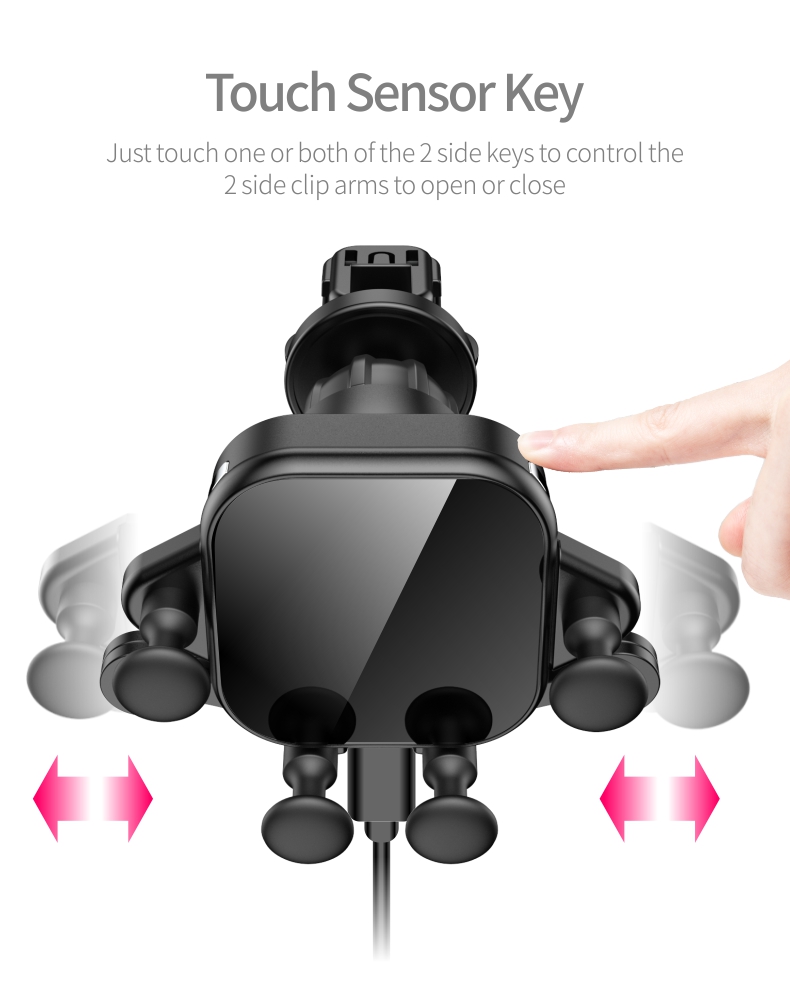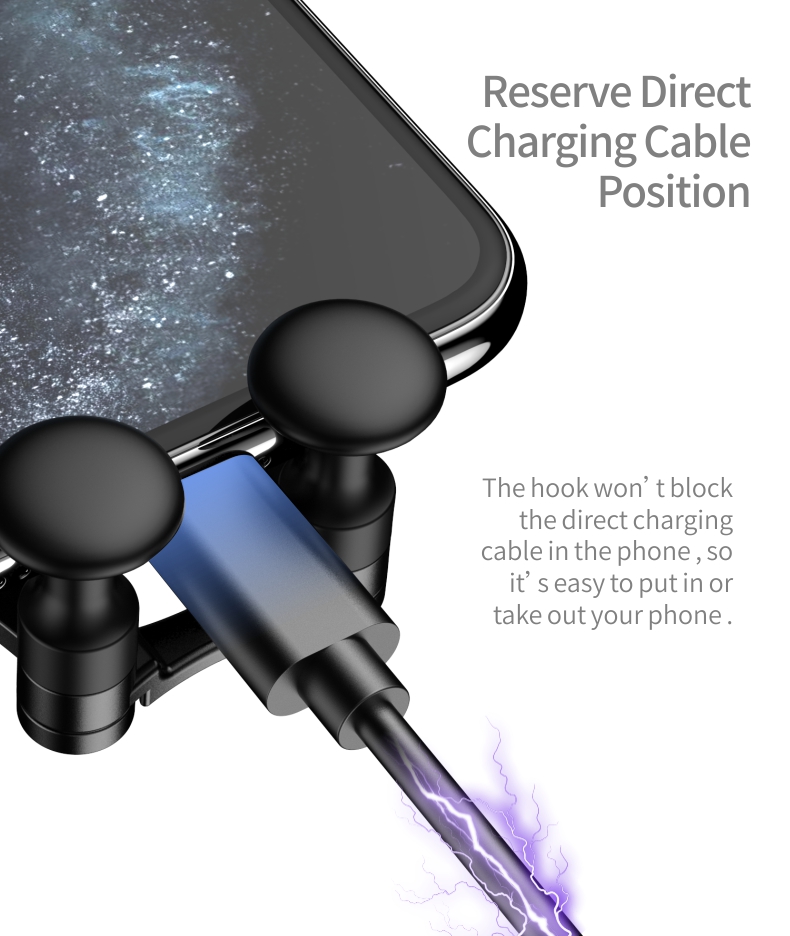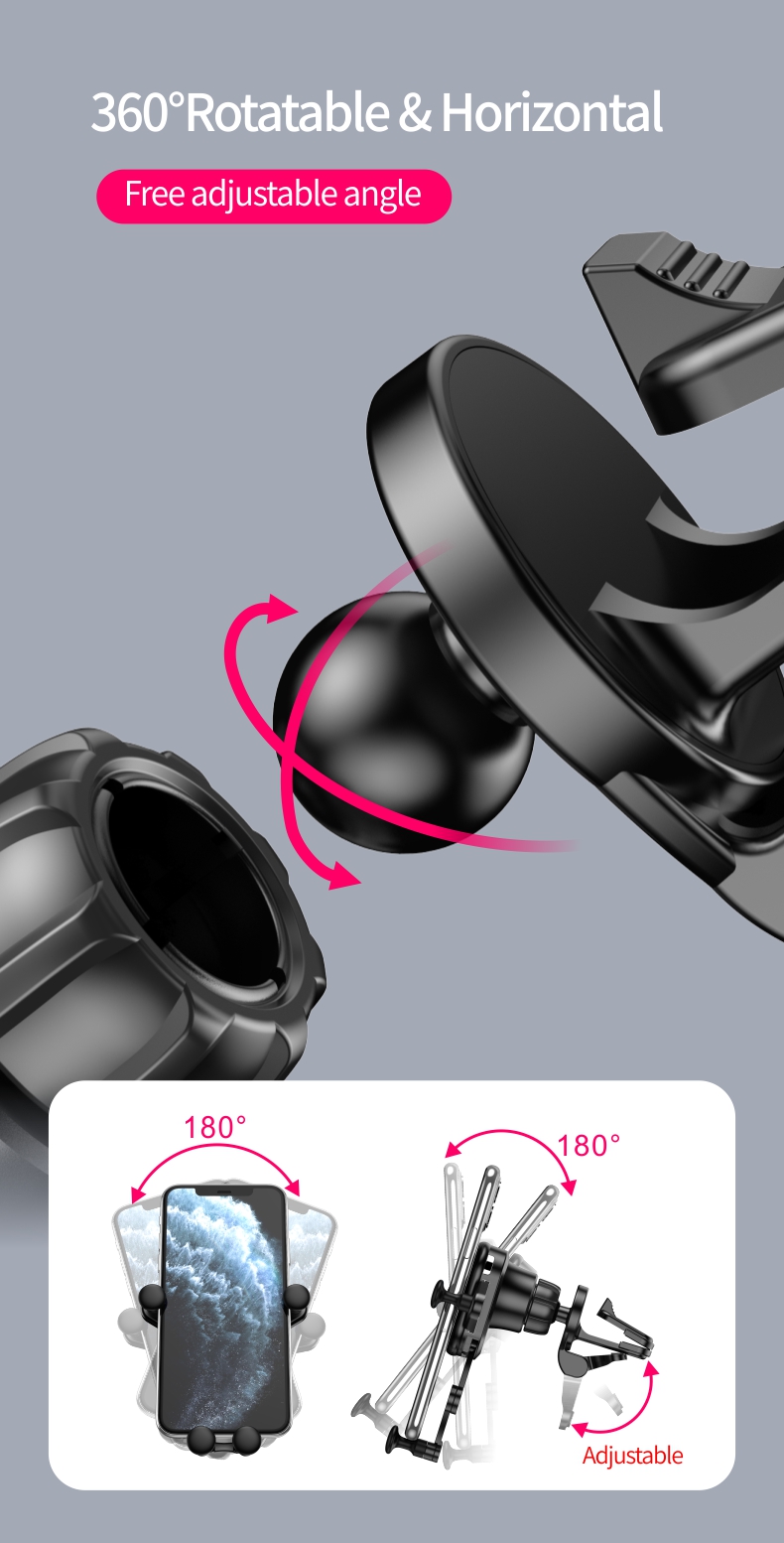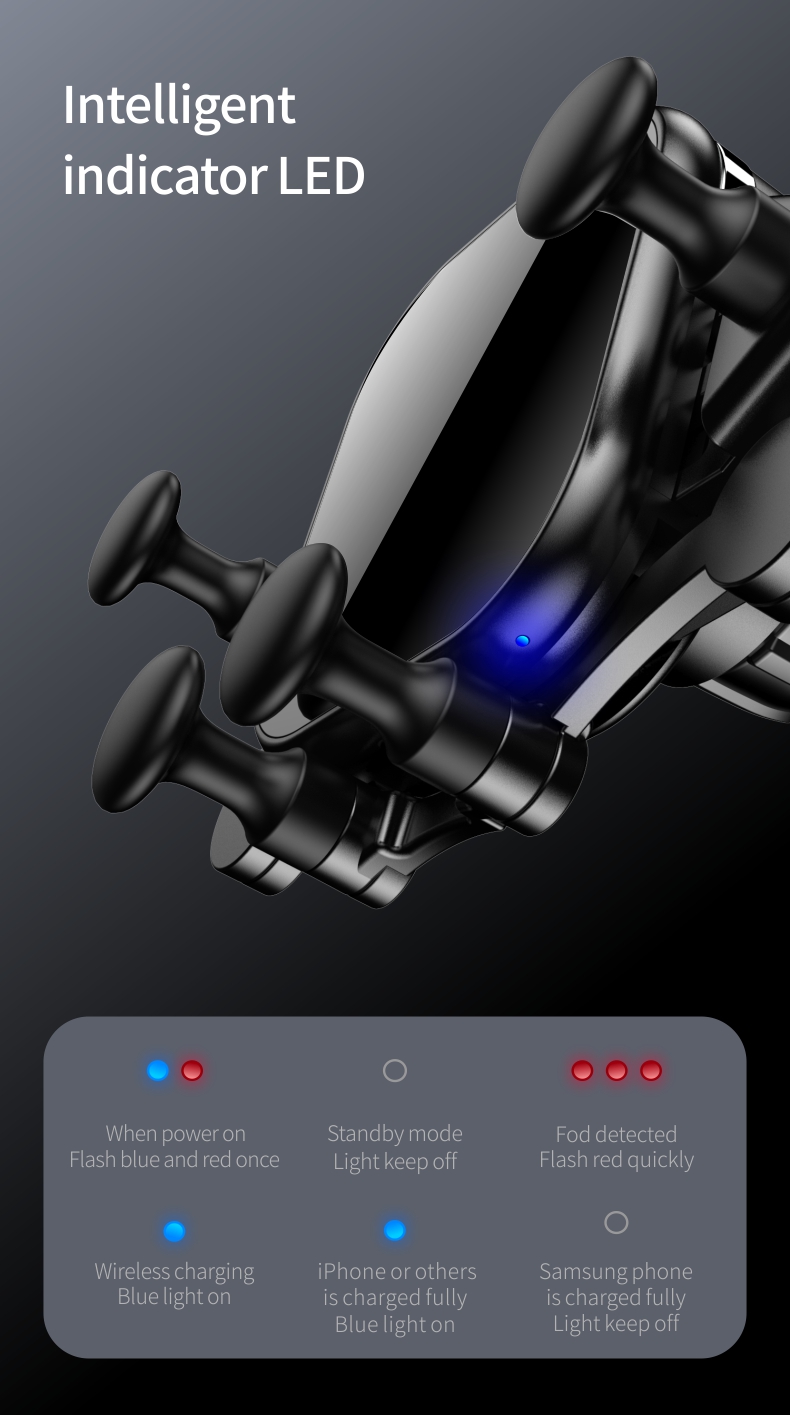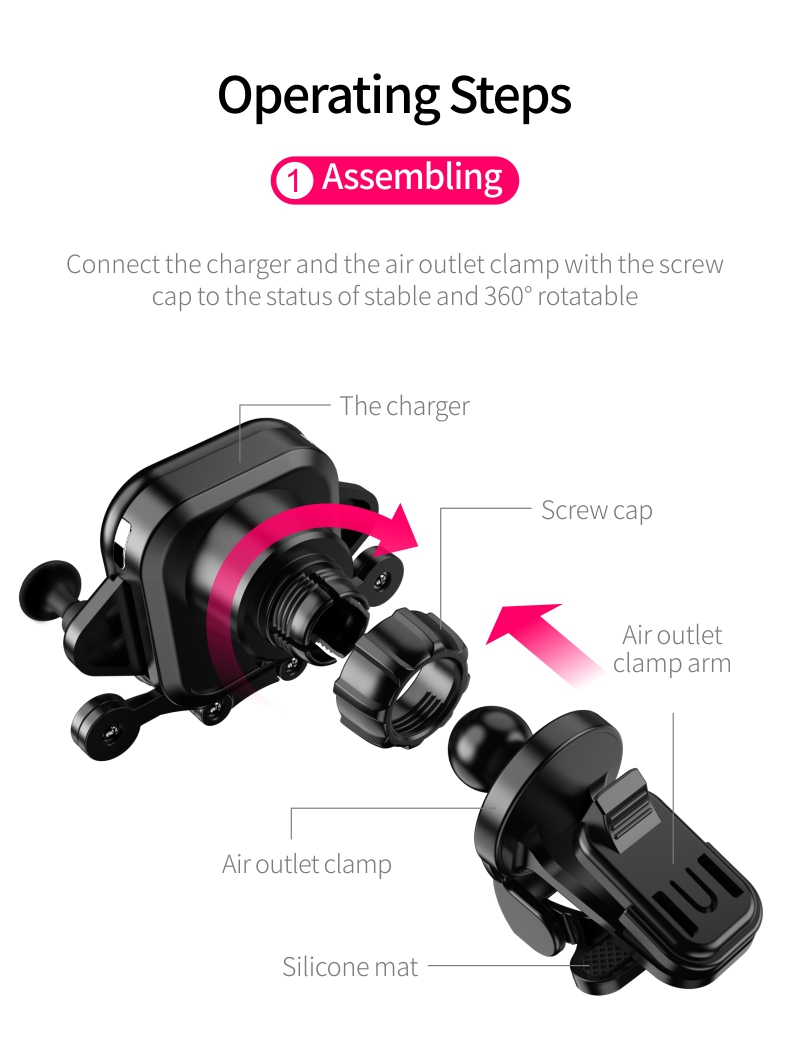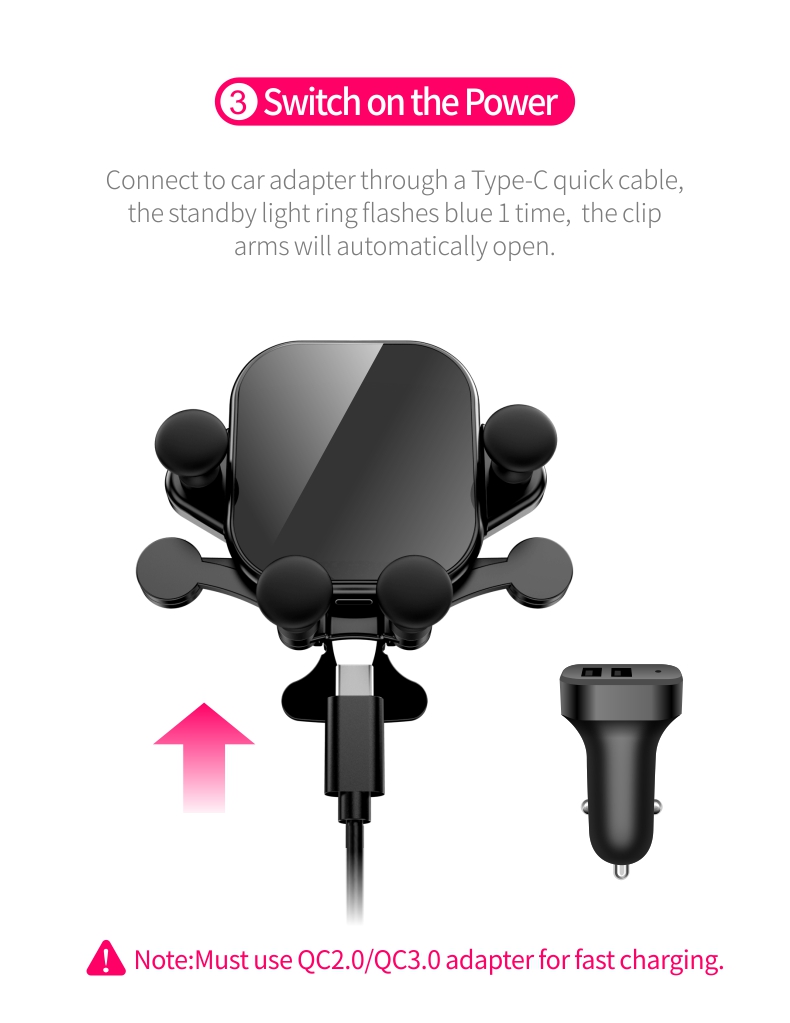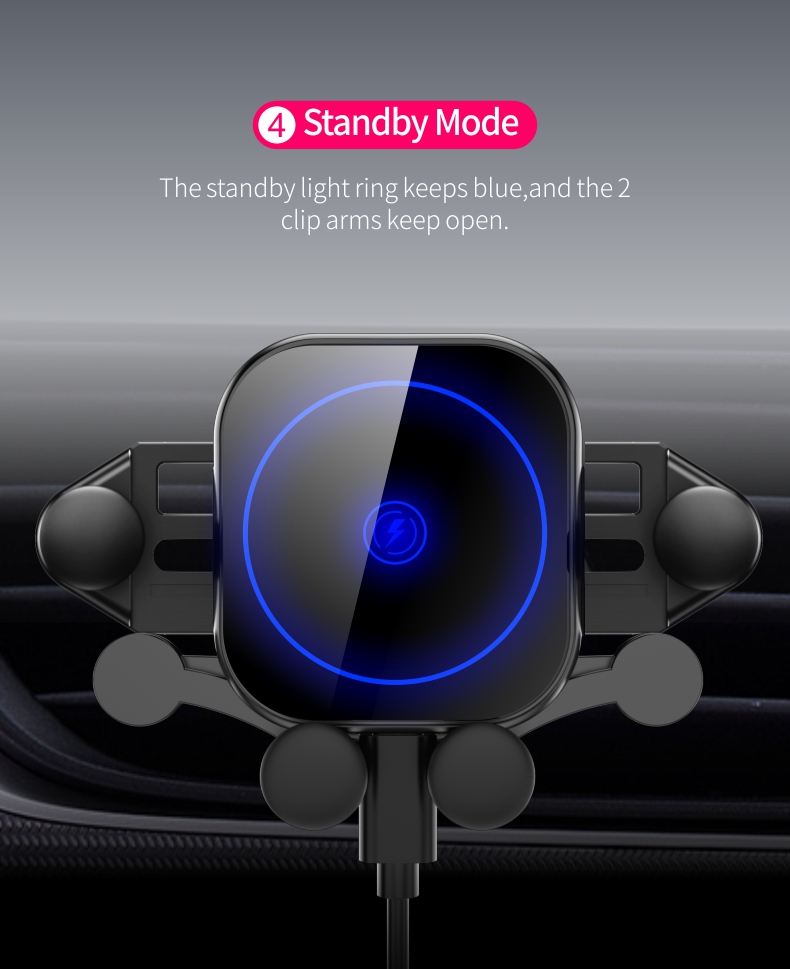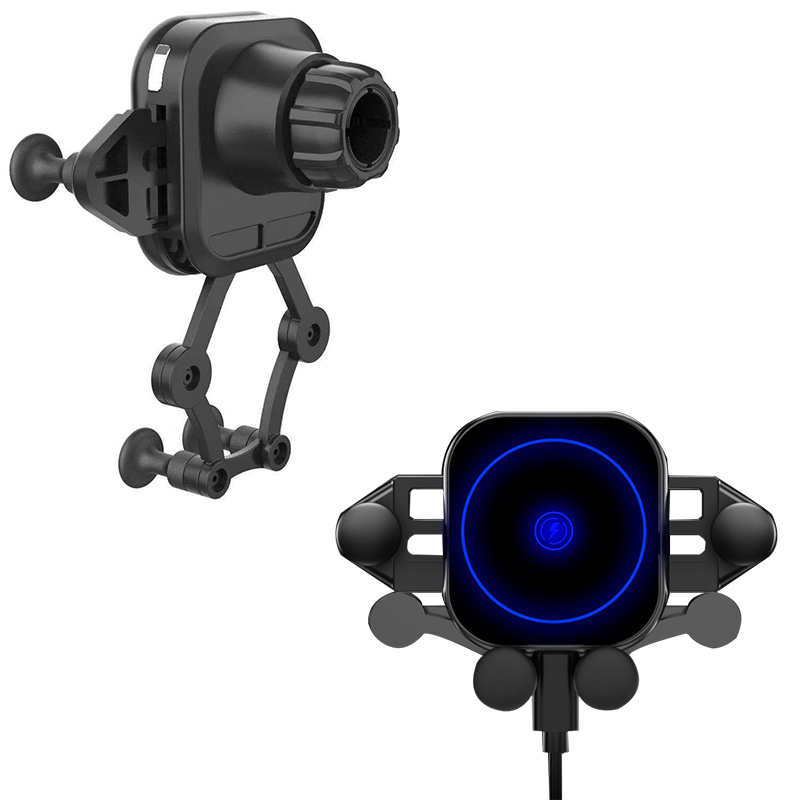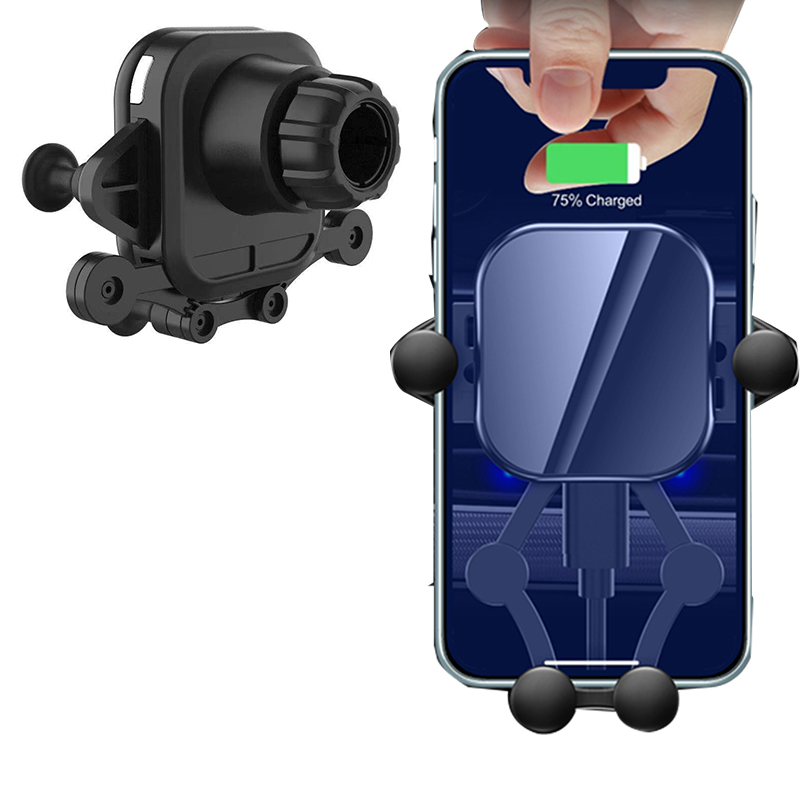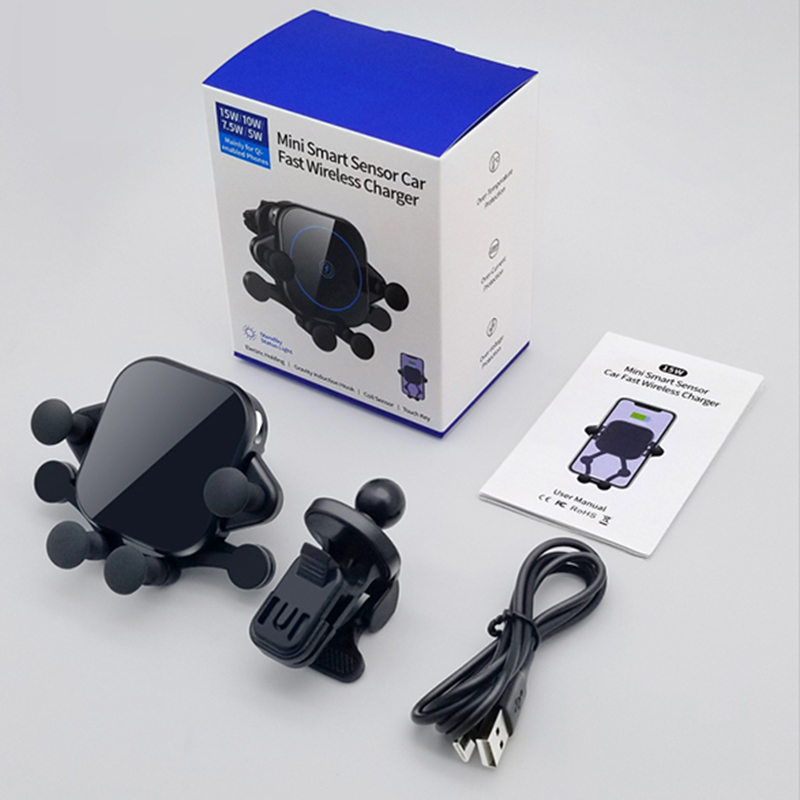 Q1. What is the 360 Degree Rotation Automatic Locking Car Mount Phone Holder Wireless Charger?
The 360 Degree Rotation Automatic Locking Car Mount Phone Holder Wireless Charger is a cutting-edge car accessory that combines the functionality of a phone holder with the convenience of wireless charging. This innovative device is designed to secure and charge your smartphone while driving, ensuring a safe and hassle-free journey.
Q2. How does the Automatic Locking feature work?
The Automatic Locking feature is an advanced technology incorporated into this car phone holder. When you place your phone on the holder, its built-in sensors detect and automatically secure the phone's presence. This ensures your device remains steady and secure even during bumpy rides or sudden stops.
Q3. Does this Car Mount support Wireless Charging?
Absolutely! This Car Mount features a built-in wireless charging pad compatible with Qi-enabled smartphones. Simply place your Qi-compatible phone on the mount, and it will automatically start charging without any cables or connectors. This makes it incredibly convenient and eliminates the hassle of fumbling with charging cables while driving.
Q4. Can I adjust the Car Mount's position for optimal viewing?
Yes, you can! The Car Mount offers a 360-degree rotation feature, allowing you to adjust the position to achieve the most comfortable and optimal viewing angle. Whether you prefer landscape or portrait mode, this Car Mount lets you easily view your phone's screen for navigation, calls, or other applications.
Q5. How is this Car Mount installed in the vehicle?
Installing the Car Mount is a breeze. It has a secure, adjustable clamp that can easily attach to your car's air vent. The clamp provides a stable and reliable grip, ensuring the Car Mount stays firmly in place even during turns or sudden movements.
Q6. Is this Car Mount compatible with all smartphones?
The Car Mount is designed to accommodate various smartphones, including popular models from various brands. It supports smartphones with screen sizes ranging from small to large, making it versatile and suitable for most devices.
Q7. Does the Car Mount come with safety features?
Safety is a top priority, and this Car Mount is equipped with several safety features to ensure a worry-free driving experience. The Automatic Locking mechanism securely holds your phone, preventing distractions while driving. The wireless charging pad also features over-current, over-voltage, and over-temperature protection to safeguard your phone and the car's electrical system.
In conclusion, the 360 Degree Rotation Automatic Locking Car Mount Phone Holder Wireless Charger is the perfect accessory for modern drivers who value convenience, safety, and efficiency. Its automatic locking mechanism, wireless charging capability, and versatile positioning provide a seamless and enjoyable driving experience. Stay connected, focused, and powered up on the road with this intelligent and user-friendly Car Mount Phone Holder.